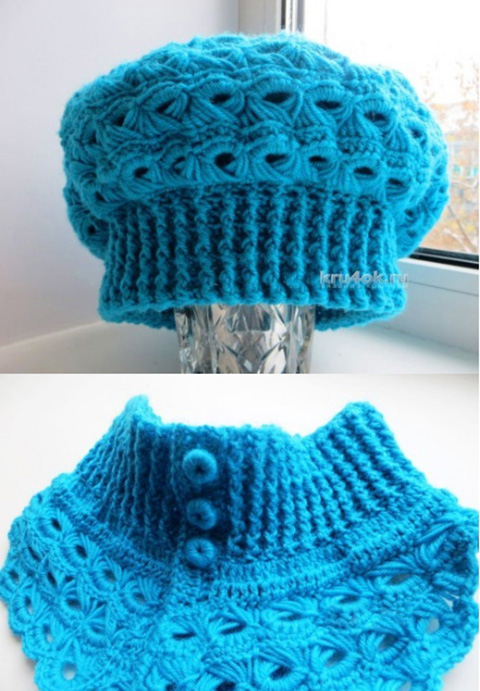 Turquoise hat with a bib to crochet way "broomstick" 100% wool Lana Bianca Luxury 100g/240m color # 866 - turquoise.
Lining knitted from the same wool columns with nakida. The whole kit took 3 skeins. The band recruited 104 loop elastic hook set clover 2.25, the height of the gum 5 Then, from each knitted loop 2n. + 2P. added in the process . Turned 210 loops. Broomstick jibe on line plastic with a width of 3cm.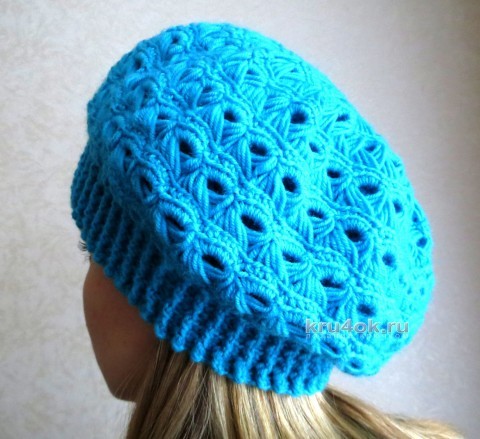 The principle can look at the video:

Dickey is tied similarly to the top gum, and it broomstick down, as much as yarn. The buttons are also made of yarn.
The scheme of knitting
elastic band crochet: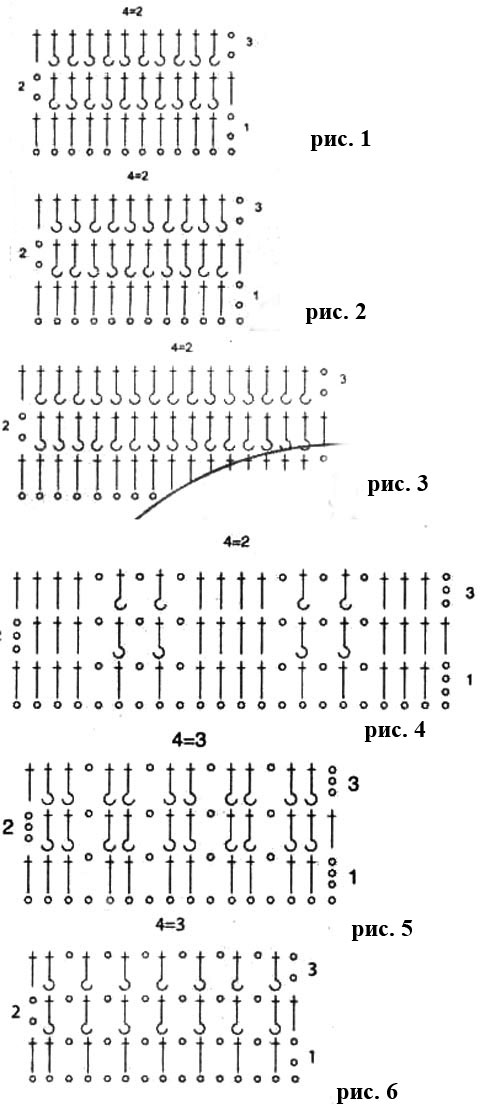 How to knit the product in the technique of "broomstick":
Post author