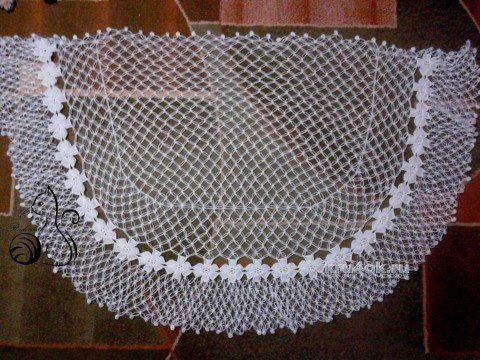 Master class on crochet openwork shawl Solomon loops. By Eugene Rudenko.
The description does not specify number of rows, but only data in cm as the height of Solomon's loop is different, and each is pointing at the ranks of can get different the final size of the shawl. For knitting shawls, I used the yarn Angora RAM, costs less than 200 gr. hook No. 2, 5. Begin knitting a chain of loops of the Solomon scheme, chain length 1, 2 meters: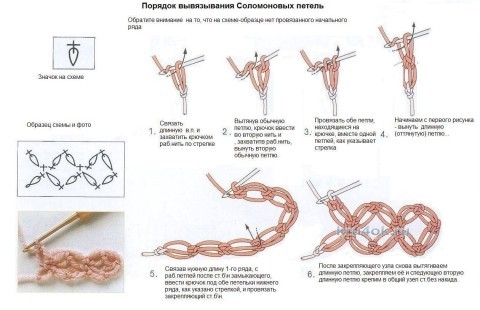 Knit fabric length 40 cm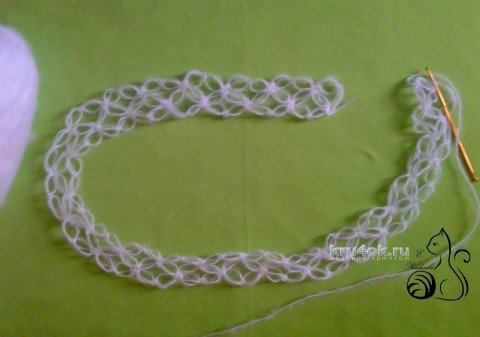 Then begin to do the subtraction on the sides, but do not end, as we don't need a triangle, knit a few rows =20 see Interrupts the thread, we tied our preparation for future shawls.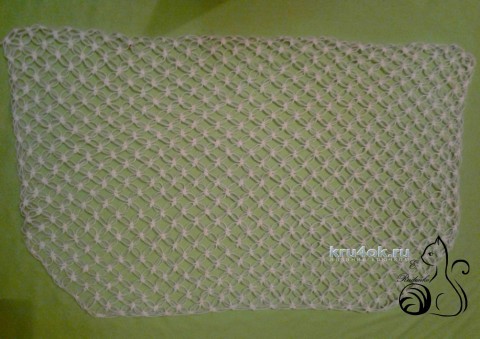 Now it is time to harness our billet in the same Solomonic loops, make a harness with only 3 sides to smooth irregularities and thereby make our future shawls semicircular shape, the width of piping = 15 cm.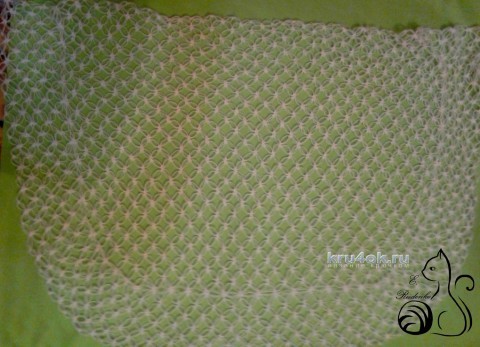 Linking the harness we begin to knit floral motifs on the scheme's Radugina: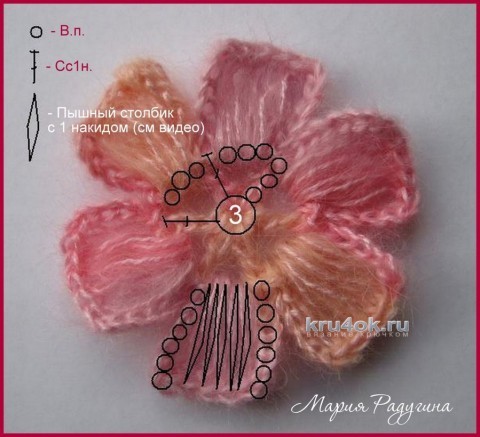 In the last row of the joining of the connecting loops our motives to harness, and connect the flowers together.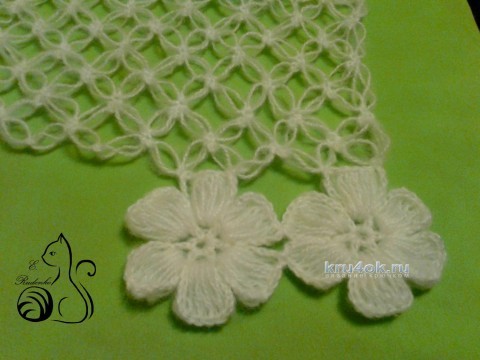 So, we tied a number of floral motifs.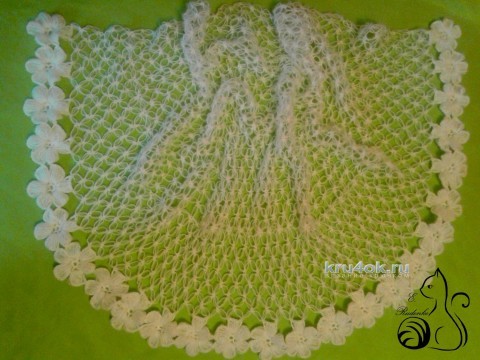 Now it is time to harness our region Solomon semicircular loops, the width of the strapping = 10-15 cm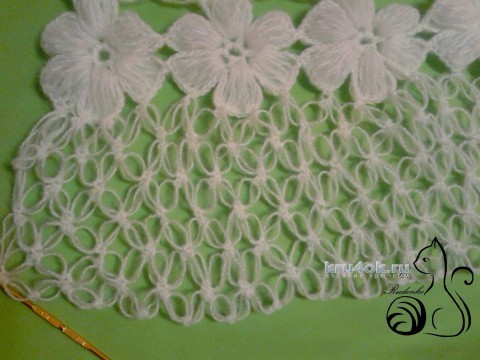 In the last row banded shawl in a circle with it on each vertex of Solomon loop doing some Bud from the lush bars at the top do 3 air. loop lifting, then into the base 3 of the hcpa. loops 5 lush knit columns with nakida with a common vertex, then knit 3 air. loop down and fasten their connecting loop at the base of the cone.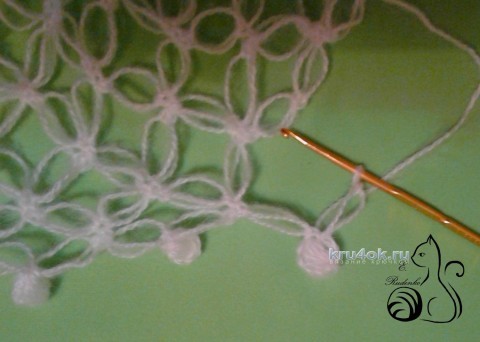 Our shawl ready, it turned out very airy and elegant.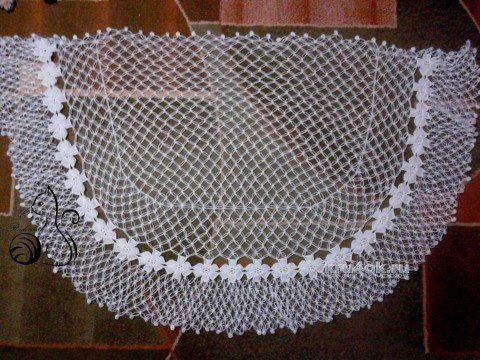 Post author