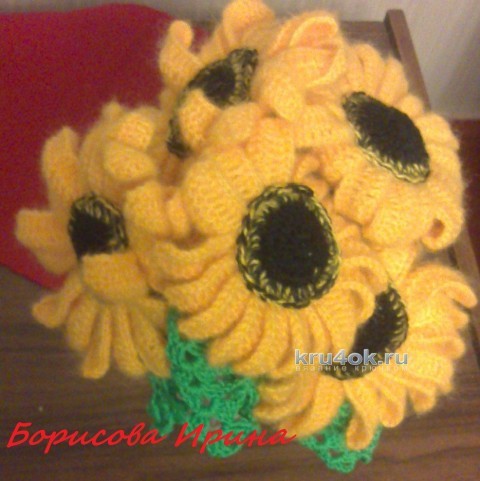 Good day to all! I want to share with you the scheme for such wonderful Sunny colours. You will need yellow yarn, green and black (or dark brown) color.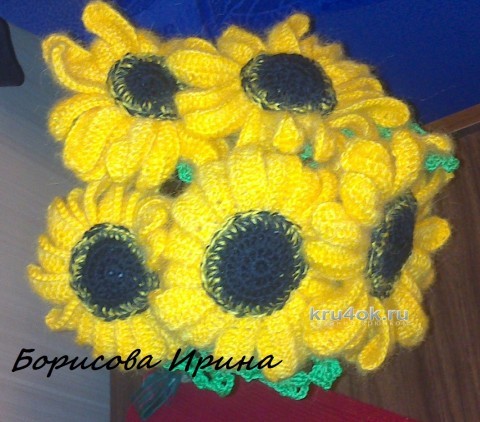 Amount of yarn depends on the number of colors in the bouquet. Drew this pattern for the petals: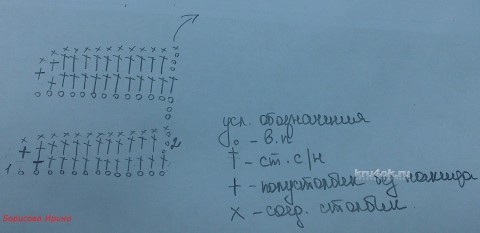 After the required number of petals will be connected, they need to sew among themselves, imposing the middle of the next petal in the middle of the previous one. Thus, if you increase the number of aerial loops, it is possible to increase the size of the petal.
Then knit the Cup and the middle of the flower. For a Cup of thread of green color need to gain 4 hanging loops, to close in a ring, knit into 6 polytypical 1 nakida, connect a row in the third row - 2 polostevichi with nakida in every polytypic the previous row. All the Cup ready. Also fit in the middle of a sunflower, only in black. You need to consider that it should be a little more, so I knit another row: * 2 polostevichi with nakida and 1 Molostovykh with nakida *, ** repeated to end of row. The last row of midway fit black thread add thread yellow color.
First I sewed a Cup, then top middle, not Dashiva to the end through the middle of the cups was missing the stem (I used a wire that was wrapped crepe paper green) with slightly curved end to keep the space between the Cup and the center I filled with cotton wool, and finished sewing. Leaves knit on the scheme, which found in the Internet: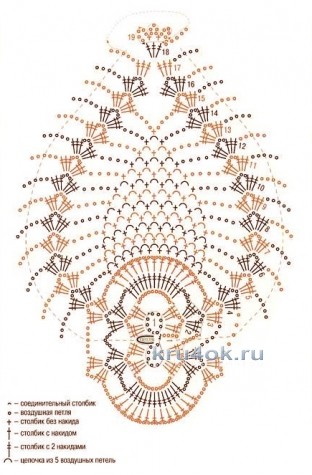 Great colors for knitting, not deviating from the scheme, and for the smaller flowers in the second row changes the number of columns in its sole discretion. It turned out that such Sunny flowers! All the best!
Post author