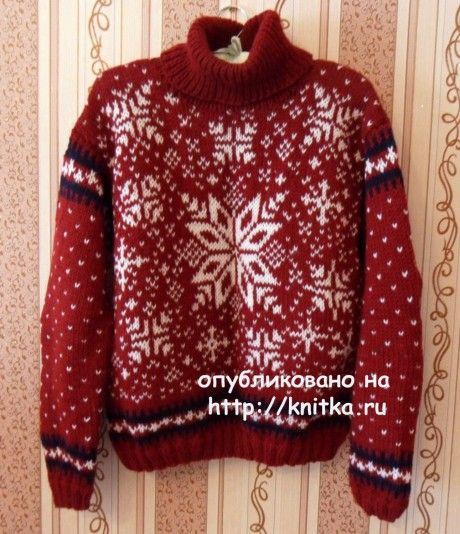 Women's and men's sweaters with Norwegian patterns, sizes 48 and 54. Are knitted of half-woolen yarn "Vita unity light" in three colors - grey, white and dark blue. Collars Golf made elastic 1 × 1, strap and cuff - band 2x2 sleeves with dropped armhole.
Work Svetlana Shevchenko.
We used the schematic from the magazine "Burda" №11 for the year 2002.
The scheme of knitting sweaters:
Post author