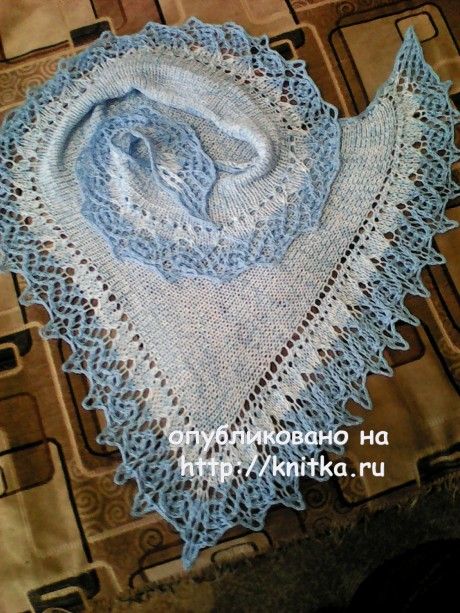 Shawl, fichu. I saw on the Internet and was very interested in very interesting and fit in very easily and quickly. There is one advice if you want to make the shawl as big as possible then use the rule of the spokes should be thicker than the threads on a lot. The thicker the yarn and needles the bigger the shawl.
My shawl turned out at the outer edge 250 cm, 120 cm internal
Material: 2 skeins yarn 100% acrylic in 100g, 400m. Thread 2 of addition. After the manufacture of shawls, soak it in soapy water for a few hours, very well rinsed and stretched on a horizontal surface, clipping each area, to give shape to the shawl.
The scheme of knitting shawls and description: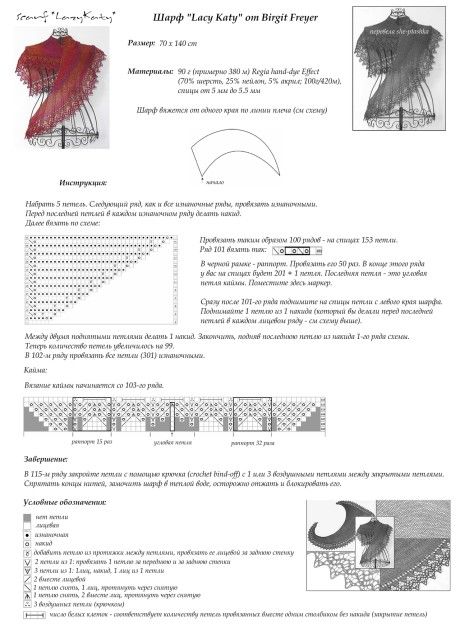 Interesting links on the subject:
As a first time knit shawl, fichu
FISU - online and MK on knitting shawls
Post author