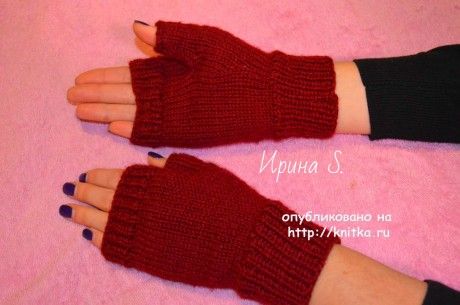 Today I have a little puhastuse, though show off and not good. Mitts of the remnants of wool got in touch quickly, for 2 hours.
Description mittens:
for: spokes scored 40 pet. (4сп.X10 pet.) knit elastic 1x1 19 rows.
Knit pretty tight, so that in the future the band would hold the shape, and was tight, then the front stitch knit 2 cm Left the place for the thumb (8 pet. removed the pin, and instead they scored on the needle 8 loops). Continue to knit the fabric of the front loops of 3 cm and Then tied the elastic band, the same as in the beginning. Provyazat 9 rows of elastic, closed loop. Tied thumb. If desired, fingerless gloves can be decorated with beads or ribbon. Wear them with pleasure!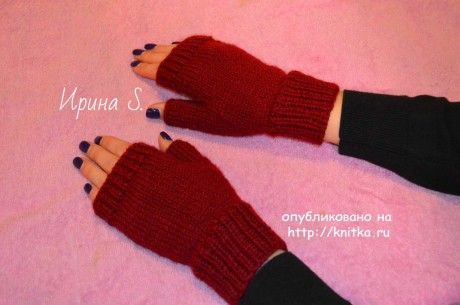 Post author