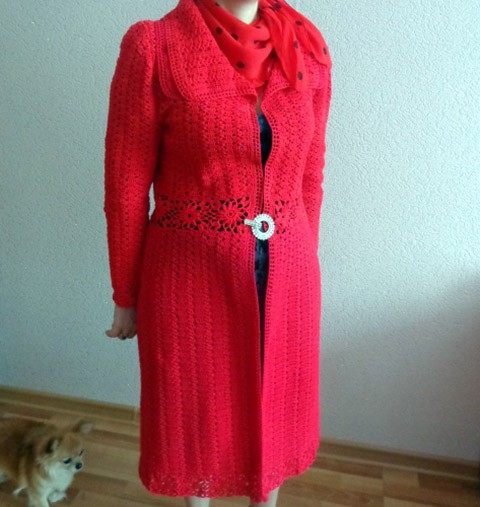 Hello my dear masters! As promised. Associated is another thing. Summer coat for my daughter. Size 46.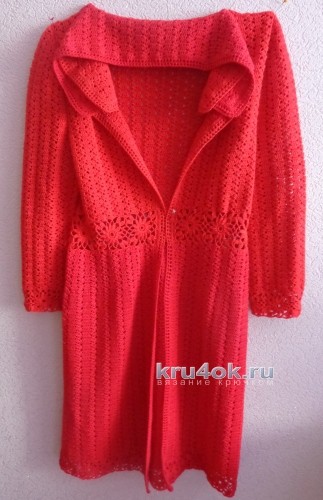 The idea Lilita Bashkirova from a fashion Magazine № 546. Thread took Selenium (Turkey) 100% mercerized cotton at 50.0 180 meters. The product weighs 950 grams, hook 2,5 mm. a stand Collar I replaced the regular collar (knit two, to somehow connect the colors) as much as is daughter. Sewed the sleeves on the machine, it turned out not bad, sat like a glove. Unfortunately the photo on the model I have. Daughter says get an elegant coat. Judge for yourself. I wish you luck. Happy New year to you quilters!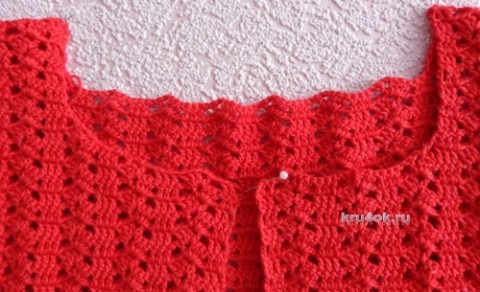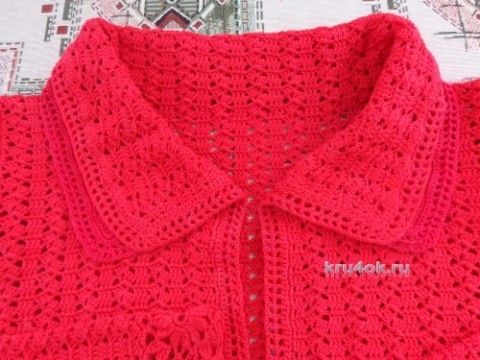 Description of coat out of a magazine.
Size 44.
You will need: 600 g of yarn adaptationally white color (175 MKH 50 g); hook №1,9. Before starting, make a pattern details in full size (Fig. 1), tie a square that is 1 and check it for compliance with the dimensions indicated in the figure. If necessary, increase (decrease) the sample, take the hook greater (smaller) thickness.
Start with making lace strips of 8 motifs for the waistline. Knit motifs, linking, in places indicated by arrows in the diagram.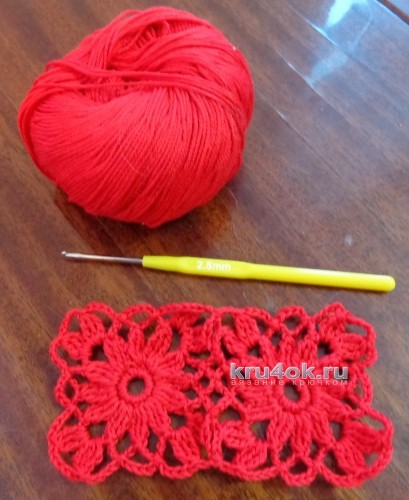 What is the average VP of arches of 5 VP tie SC year symmetrical arc of 5 VP neighboring square. From the lace edging up, tie a single piece of shelves and back pattern according to scheme 1 and after performing the calculation hinges on their own terms.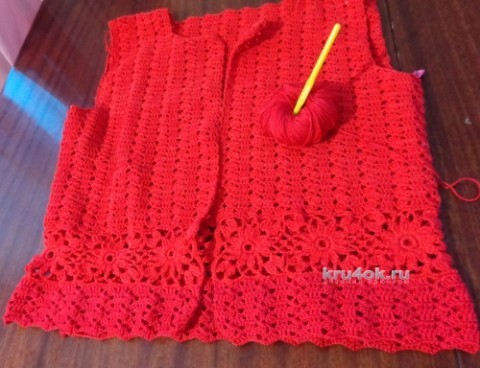 At a height of 16 cm from the lace of the strip to start the formation of the openings according to the pattern and finish knitting the upper parts of shelves and back separately. On from lace strips down to knit with a pattern of vertical lines the lower single detail, making the extension of the canvas in accordance with the pattern, due to the increase in the number С1Н, as shown in scheme 1 b.
At the bottom of the garment do the lace edging of the 12 motives.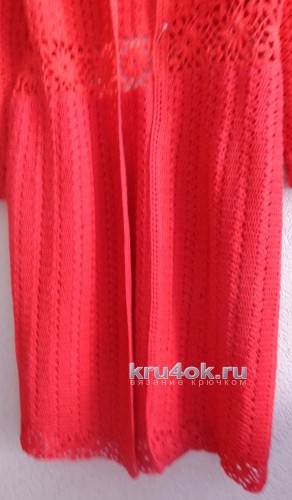 For each arm link, and connect the circle 3 square. Continue the background pattern, making the extension by increasing the number of agent and forming a crown according to the pattern.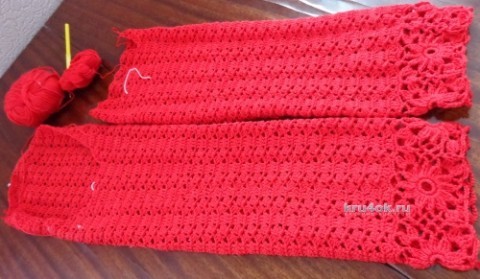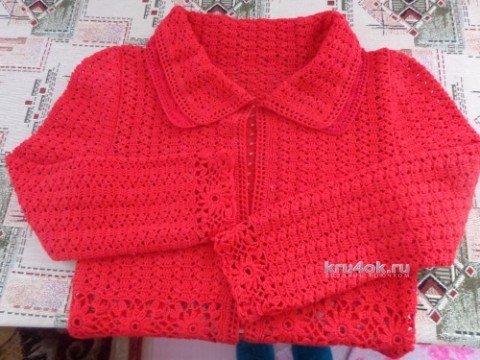 Stitch details on the shoulder line. Vacate sleeve into open armhole. Along the neck tie collar with a height of 5 cm, alternating 2 rows SC, 1-m near loin mesh ( *1 С1Н, 1 VP*) and making obuvki to the corner gate. Along the sides of the shelves tie bars: 1 number of fillet mesh, 2 rows SC. Sew on level lace band at the waist decorative clasp.
The scheme of knitting: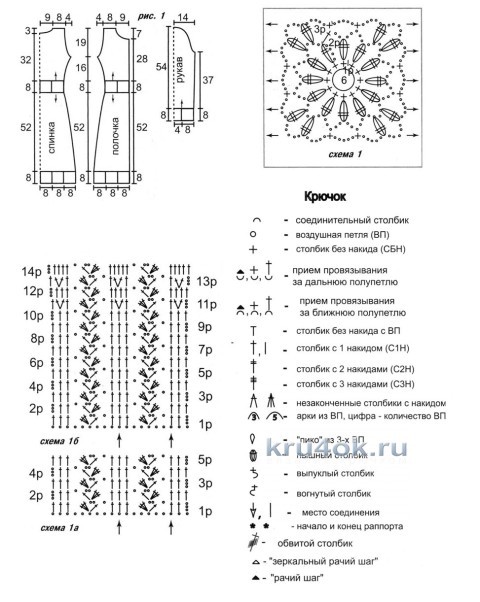 Post author