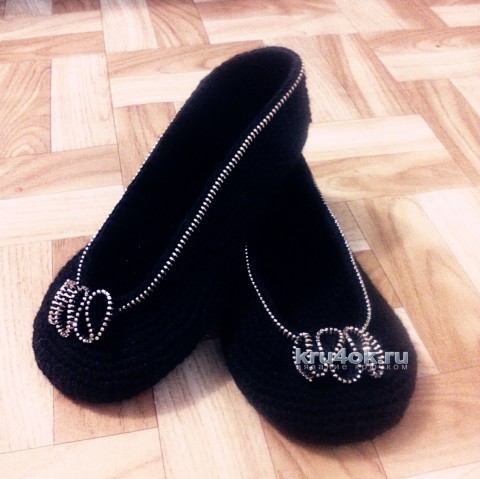 Ballet flats Glitter crochet.
Tools :
hook No. 3
-threads of medium thickness black color
-metal zipper black 70cm.
JOB DESCRIPTION.
-Tape the sole on the scheme.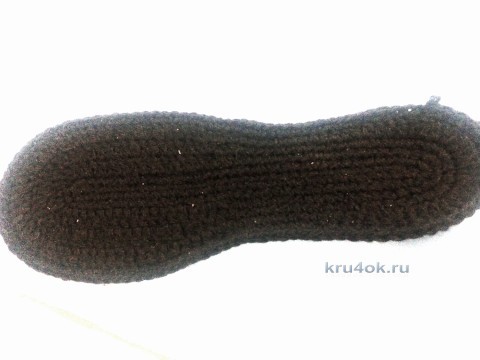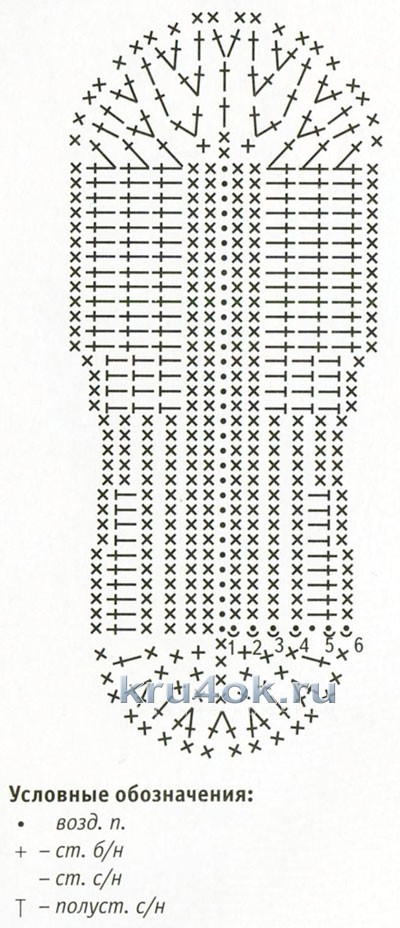 -Then continue to knit without additions 6 rows of a column without nakida.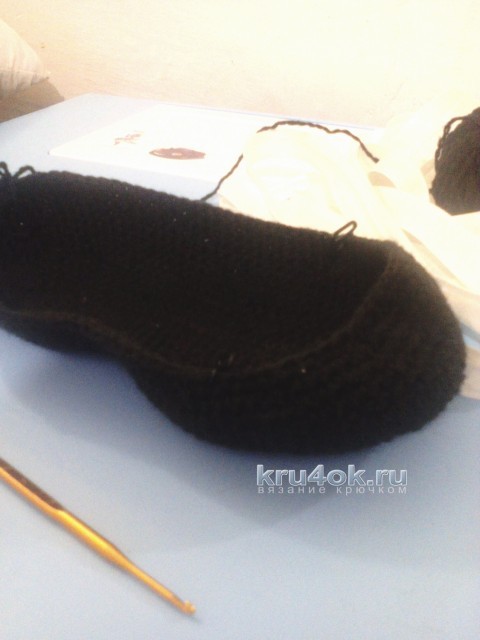 -Now start vyvazhivanii toe under the scheme.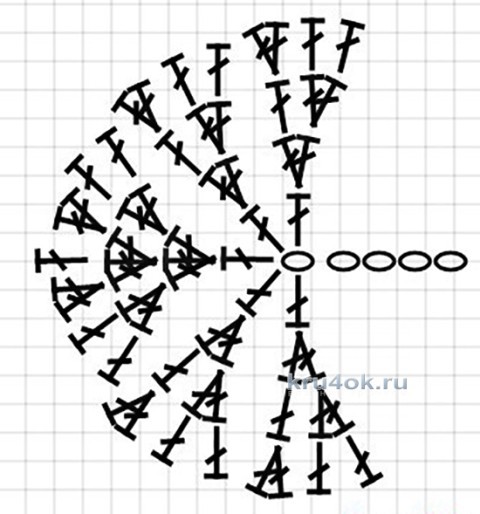 -Then finish with lightning.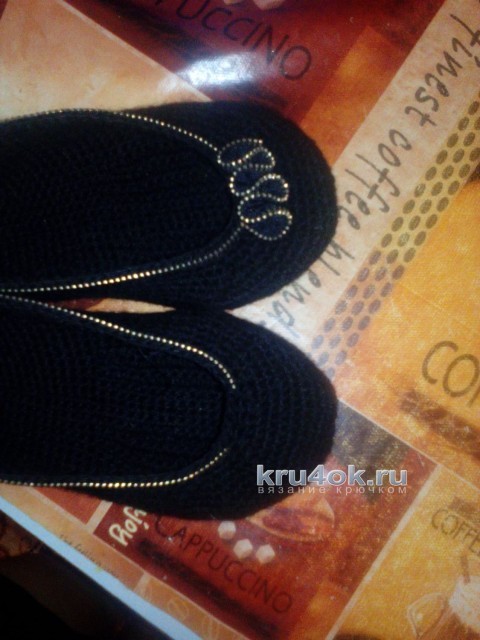 Post author