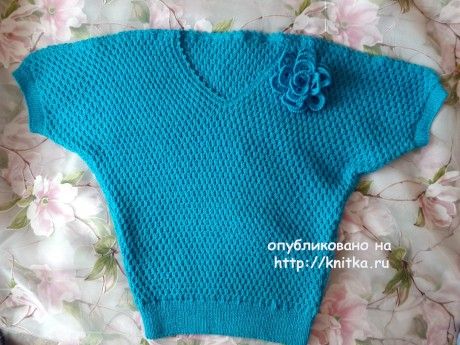 Hello, fashionista! Was linked to order pullover size 50. Yarns "Magic" 400m - 100gr., spokes №2, the product needed a 3.5 coil.
Knit two fabrics: front and back, sleeve joined openwork openwork crochet: a row of arches - 4 air.p. through 2 loops, but in the 2nd row - arcs with Pico. The connection of two canvases in the place where Pico. The gate was tied with a hook also. From gum to the extension was added to one loop in every fourth row 10 times, to extend to the sleeves: 3 loop through a row-10 times. For decoration knitted flower brooch that can be removed if desired, and pullover will look more casual.
All grateful and appreciative!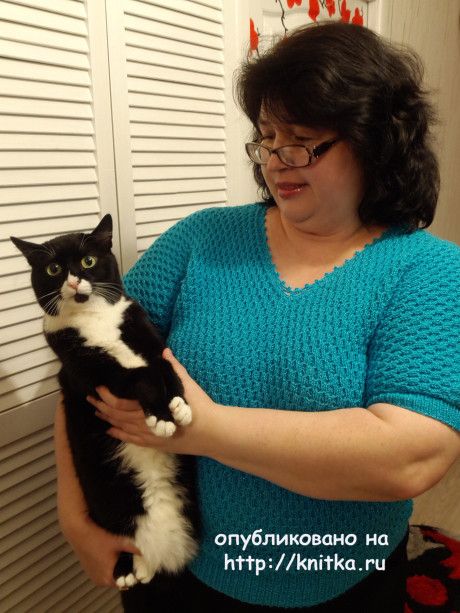 Scheme knitting pullover: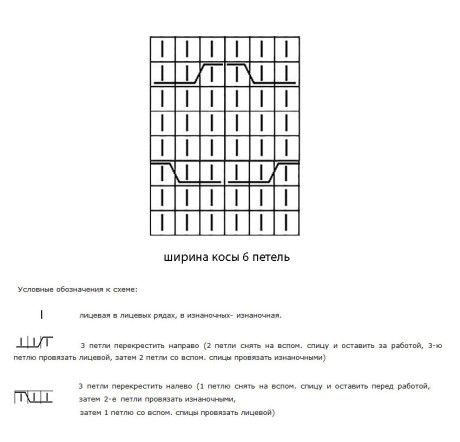 Post author