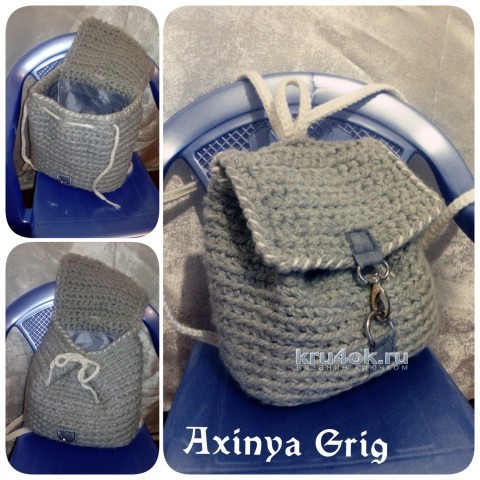 Crochet backpack you'll need:
-Merino yarn thick grey and thin white.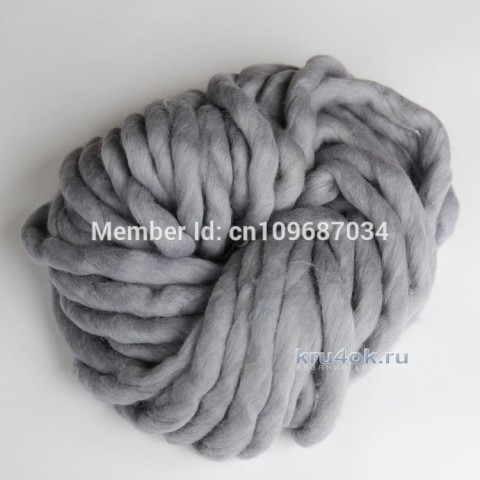 -Hook 8 room.
Clasp to clasp.
-Interlining and lining fabric, gray.
-Gray thread and a needle.
-A needle with a thick ear.
THE BEGINNING OF WORK.
- Link the rectangle to the column without nakida 8*15 cm.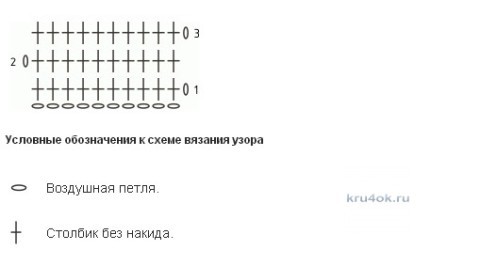 Next knit in a circle without bauleni and increases in height 20cm.
-Tear off the thread, tie the flap in the same column without nakida.
-Next, you need to tie the straps of the backpack. It is necessary to take the white yarn to dial a chain of air loops of length 1 meter, and knit into its connecting loops: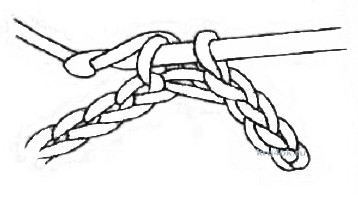 To fold the cord in half, to outline a loop, sew it to the back of the backpack at the base of the valve. The ends of the cord to lace in the bottom corners from outside to inside and tie knots to secure.
-Now you can start to finish. Take a yarn of white color. Pass thread the needle with a thick ear. Prometiste stitches finishing the edges of the backpack.
-Link chain length 30 cm white yarn - this will be the drawstring ties under the flap of the backpack.
-Mark the location of the carabiner and loop for him. Sew carefully thread or yarn. I made a special strap of fabric on the machine and have them sewed to the fabric by hand.
Next, start sewing padding. To do this, remove the measurements from the inside of the backpack and make a pattern of parts. In this case 2: bottom and sides, cut one rectangle. Cut parts of fabric and nonwoven fabric, glue them together using the iron. Then stitch the details to make a bag. Don't forget to bend the top edge of the bag before you sew the backpack.
-Vsheyte the lining in the backpack. That's about it. The backpack is ready. You can wear. I wish successes in creativity.
Post author