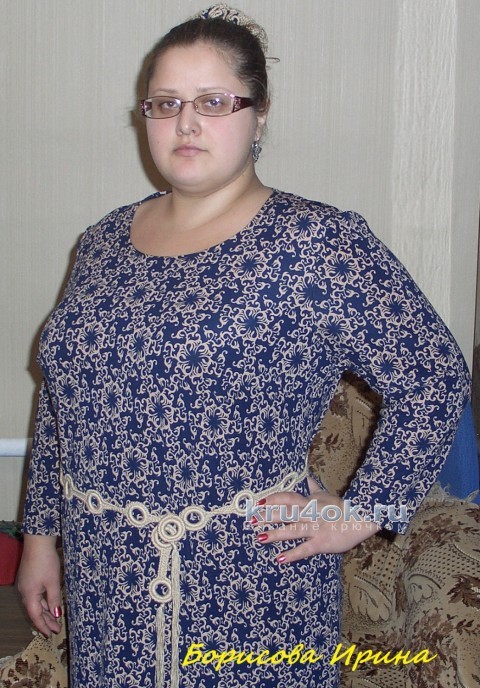 Good day! Tied a belt to my dress – decided to decorate it. It took a little less than 50 g of yarn Pekhorka "Lace" (280m, 50 g., 100 % pan, "Light beige"), 1,3 hook, plastic ring with a diameter of 28 mm.
Each ring need to tightly tie art. b/n, I got it for 60 article must First be associated 30 St. b/n, to connect the rings 12 V. p., knit the next ring, knit into 30 St. b/n, 12 VP, and so on.
I took 18 rings. The final ring is to tie all 60 St. b/n and continue knitting in a circle. In every 12 VP knit into the 12 St. b/n. to Finish the first round.
Second round - ring tie polostevichi without nakida and "jumper" columns without nakida.
Third round - tie belt crayfish step. To make tassels. All the zone ready. I'll swagger with a beautiful accessory. I wish you all the best!
Post author