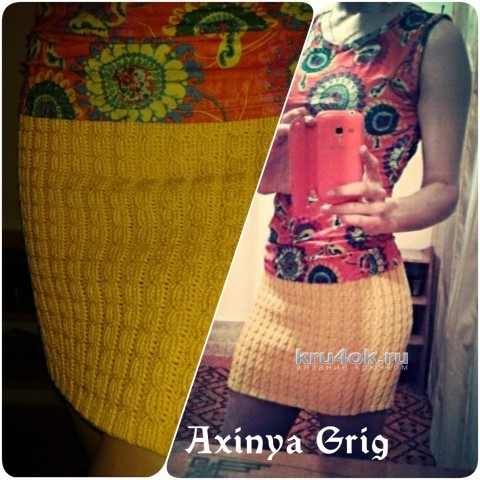 Skirt crochet spring. The skirt is connected mercerized iris yellow. Such threads are usually sold in small glomeruli, but there is a large amount.
The main condition of this product, the yarn should be thin, so will have to knit a relief pattern, and if the yarn is thicker, it'll lend extra volume and in the end, the skirt you will be paying.
JOB DESCRIPTION.
-Take measurements around your hips. This is the only measurement that is needed.
- Calculate this length, the number of V. p. given a report of the pattern.
-Knit skirt in a circle under the scheme of the pattern to the desired length of the product.
The pattern of the skirt: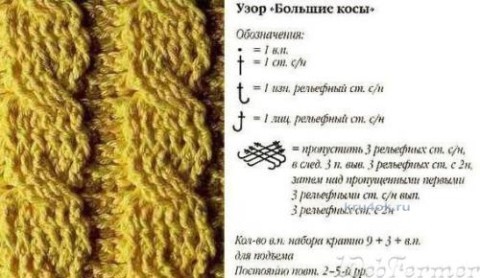 Post author