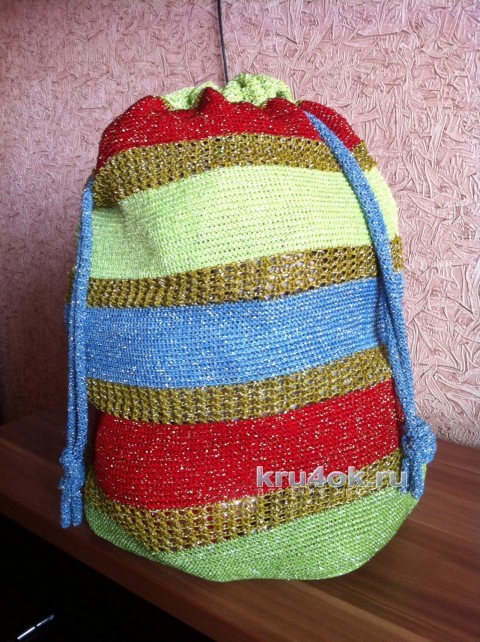 This is my bag for the rest of the thread. Linked Tunisian crochet No. 2 and thread 5 YarnArt Bright colors with photos. It was planned to be her lady's beach bag, but the inclusion of patterned stretchable bands changed and the nature of the product and its purpose.
Regret it not in our rules! Not every hostess has such a bag for scraps and scraps!)) 320 gr weight, dimensions 27 cm wide, 19 cm deep and 47 cm high. So, the idea is completely mine, and execution of ideas, respectively. Four parts just. Of these, 2 sides, bottom and strap.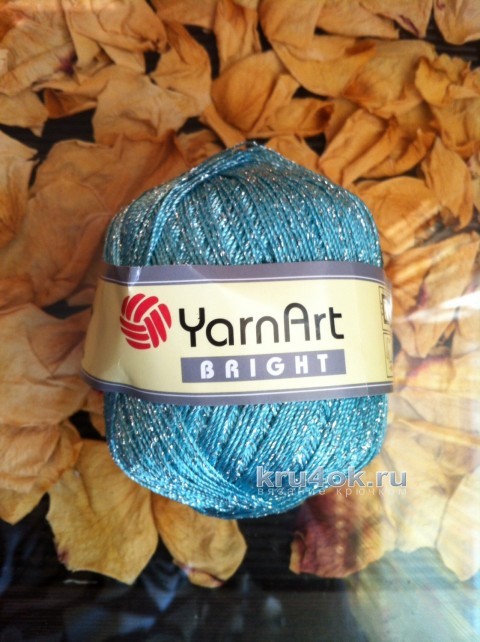 The lace I crocheted a simple crochet circle with a column with nakida. The bottom green Tunisian simple columns. The sides of the colored strips 15 rows of Tunisian simple style, gold stripes of 5 rows of pattern repeat which I have described in the photo. Top poison-green 20 p pattern to ensure easy gathering of lace. If the stitching of the sidewalls between a top band sewn to the middle. The rest turned inside out and sewn. Formed in the crease and holes on the sides are inserted two inches in a different direction. Delayed bag, when nodules. Cords on both sides are stretched in different directions. Thread need 5 colors, ie, 5 different skeins. The remains can be linked and even makeup.
Description of the backpack:
Post author