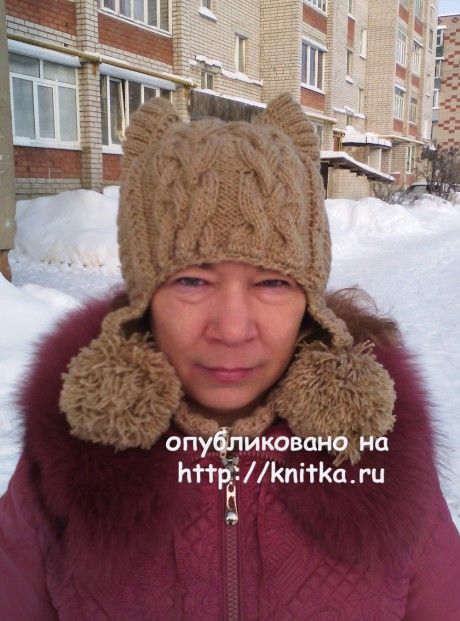 Hello, I knitted this hat - cat. The yarn of the wool, took 2 skeins.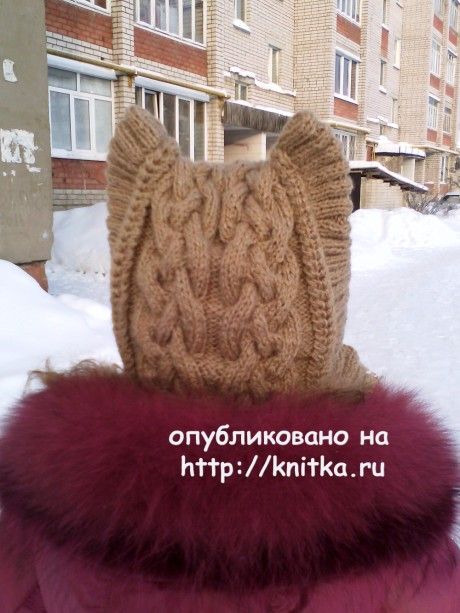 Description hats:
The spokes 62 3,5 dial loops and knit the middle part entirely. Provatas 15cm, begin to subtract to the top 46 of the loops, then knit 5 cm of these loops, then added in a similar manner to the loops 62. The pattern for the middle part you can pick up at your discretion. Next, knit the bottom and top "ears", for that we print on the spokes 15 of the loops are finished and the first row of the band 2 on 2, take a side part and continue from edge loops to gain the same gum to gum lying freely from 1 edge vivasyan 2 hinges, and closer to the top "eyelet" from the edge knit 1 4 loops, so that "ears" were. Similarly knit on the other side of the middle part.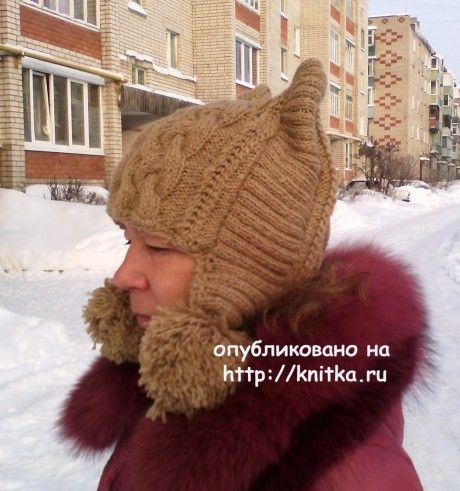 Then sew the top of the "ears" and sew the second half of the linked bands. Knitted elastic width 7cm and that of the lower"ears" was semicircular, first added 1 loop 4 times in each second row, then lowered the same loop. Tied hat crochet crayfish step promazyvaya 2-3 loops together, driving under the head. Made 2 POM-POM and attached to the lower "eyelet."
The scheme of the Central pattern hats:

Post author