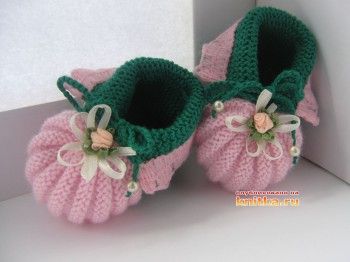 Hello! My name is Olga Golovina. Offer You your options booties "Marshmellows". They are very simple and turns out lovely beauty!
I knit them as follows (you need only thread and 2 needles №2,5). Recruited 25 of the loops and knit facial loops 90рядов until it forms a 45-scars. Then closing the loop 3 begin to knit in a different color (color You take what you like ) 1 row of facial loops, purl the loop 2P 3P facial, facial 4P, 5P underside,6лицевые. So repeat 10p ,you should get 10 purl ridges viscous. Closing the work of the gathering's booty, prismriver front part and sew the top and bottom of booties. Ruff do the following: typing on the edge of the booties of the loop (from the top) knit 1рлицевые loop, 2P ! loop face ,then increase and so on until the end of the row. After that 3ряда and close. Our marshmallows ready! All who are interested in my work and You want Your kids wore a charm, I'll knit booties the right size and color, with any decorations!!!!!!!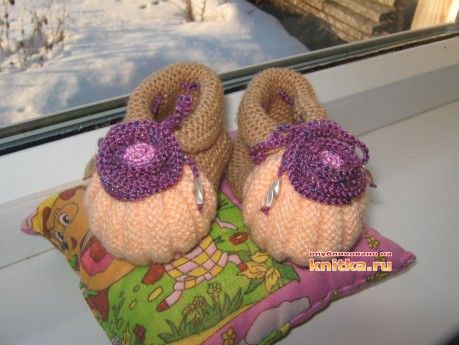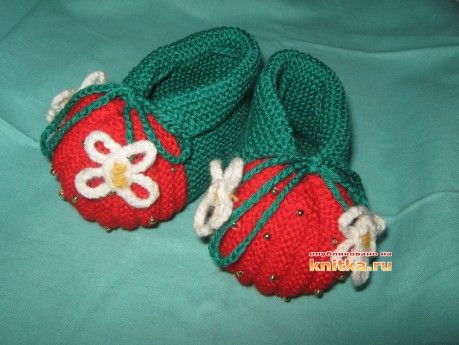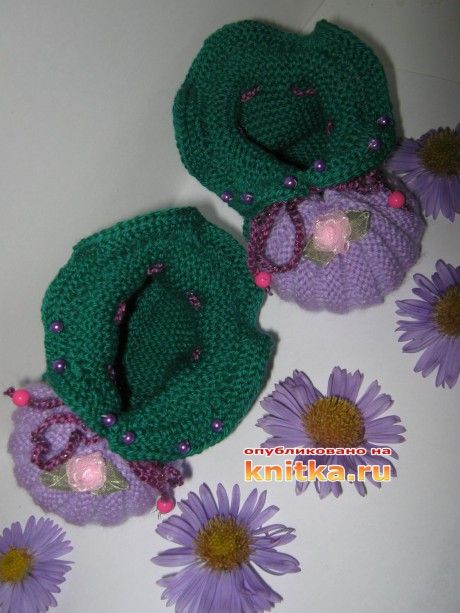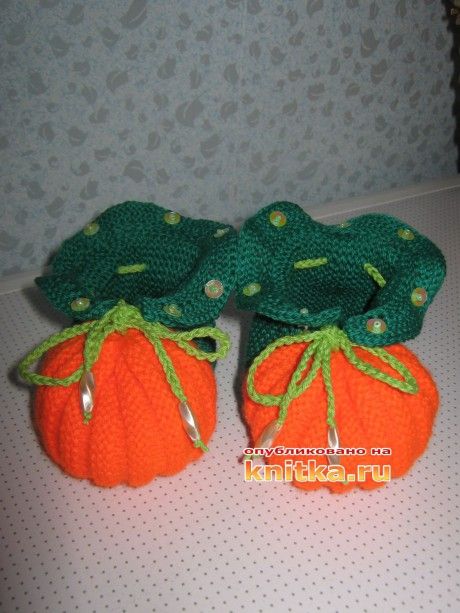 Booties "Shoes". Linked from threads Arnart Baby,knitting needles 2.5 mm.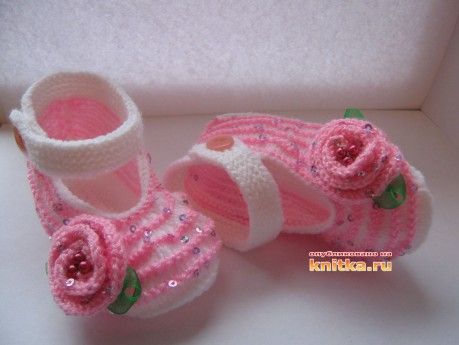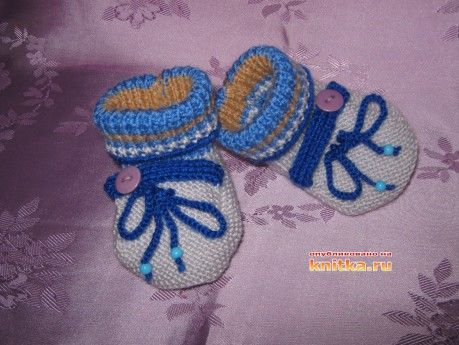 Post author