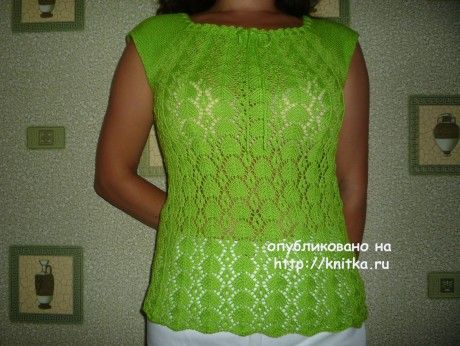 The model is associated with needles No. 2 leg of the "Narcissus" (100% cotton). Shelf, the back knitted separately openwork pattern, the sleeves are in garter viscous.
Description top
Knit garter: persons. and Phi. R. – . p.
Openwork pattern: number of loops multiple of 12 + 6 + 2 chrome. Knit scheme, which are only individuals. p., in Phi. p. all loops and knit nakida Phi. Start with 1 chrome., repeat rapport finish loops after rapport and 1 chrome. Connect all parts, to tie round the neck and sleeves as follows: 2 persons together, 1 yo, 2 persons. (repeat from beginning). Tie the cord and thread into holes from nakido.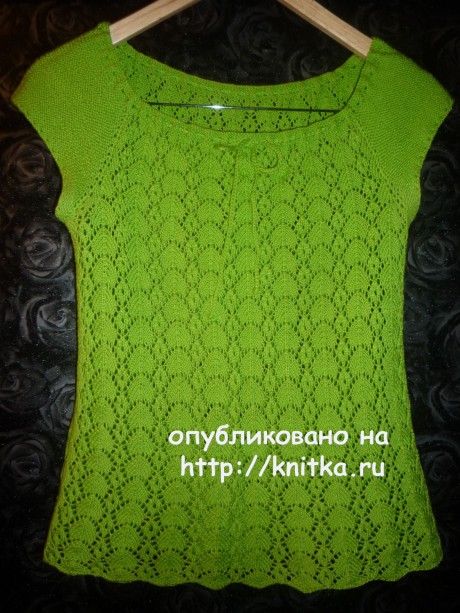 Scheme knitting top: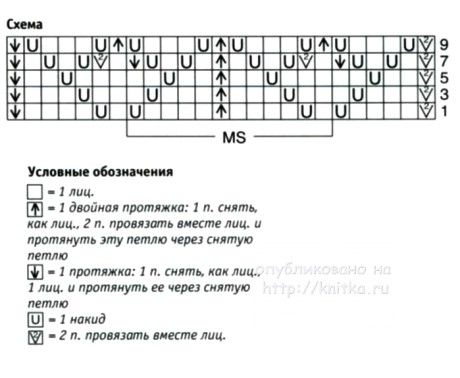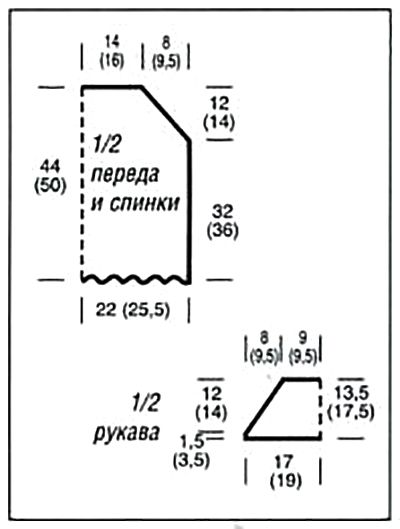 Post author