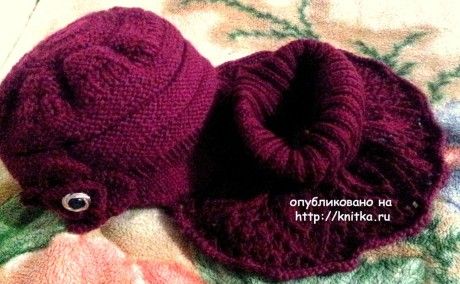 This time decided to surprise his mom! Tied to her hat with visor and bib!
Beanie knitting on the link, or rather of this description took only how to knit visor! And binding, in principle, similar to the last of these options! The scheme bibs attach: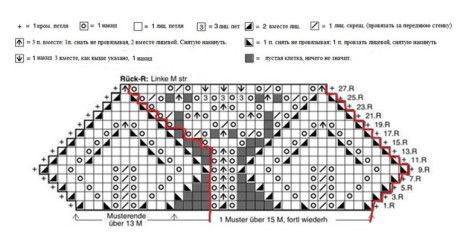 Mom is very happy. Used yarn from Troitsk near Moscow 50% wool.50% acrylic, 250 m to 100 grams.Cap double lining is also connected. Turned out dense, but very soft and cushy. The yarn is great, not itchy. The only drawback, in the wash makes the water! But the color of the product does not change. Couple of washes and then it's all right! I'm such a yarn is used many times and very happy with it!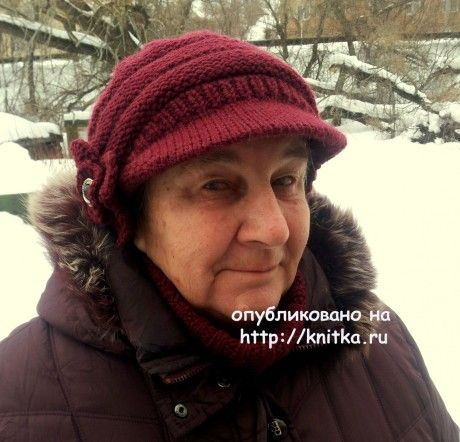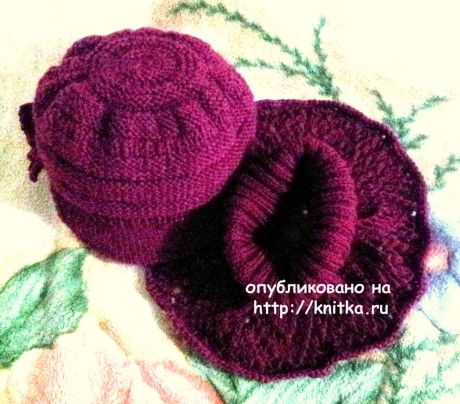 Post author