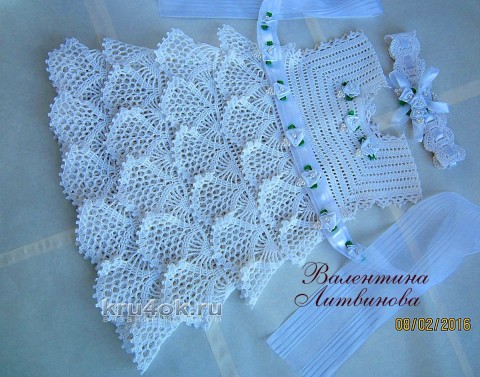 Dress "White cloud". Bright, delicate dress has been crocheted from fine 100% Italian cotton. The skirt is made of tiered birdies on the grid. Due to the birdies dress was very light, fluffy and airy.
For expanding the skirts changed hooks No. 1.0, and No. 1,25 . Flirty dresses tied in the technique of "Filet" on the attached chart. Dress decorated with satin roses and beads.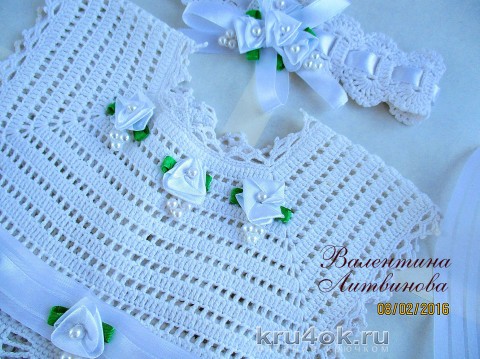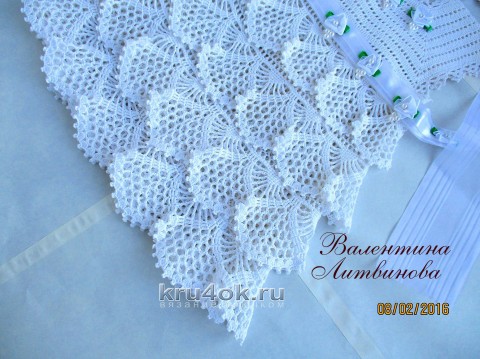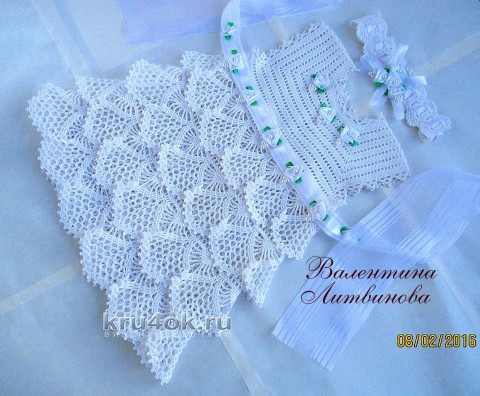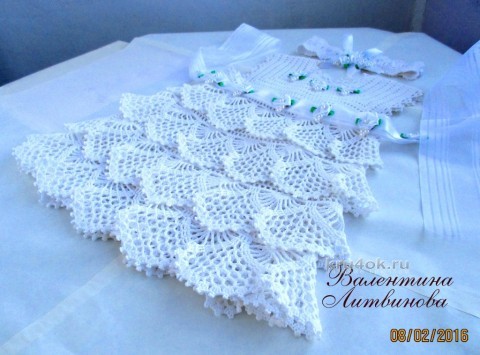 Scheme crochet dress: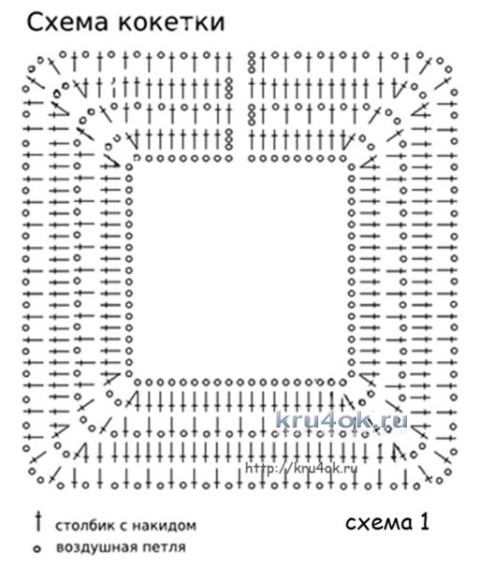 Scheme knitting shuttlecocks: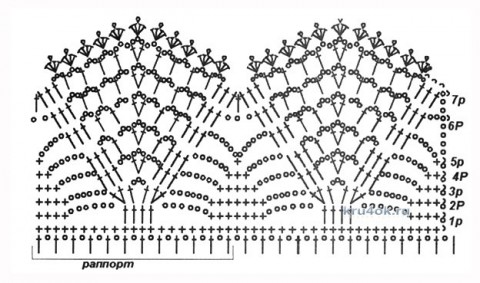 Supplement editorial:
at the request of readers spread scheme sirloin grid: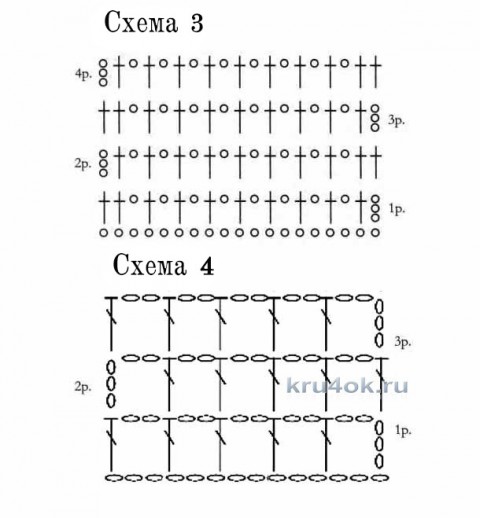 For the skirt you first need to associate multiple series sirloin grid with 1 or 2 air. loops between the columns with SC. As you like. Skirt length must be equal to the length of your dress minus the length of the flounce. Immediately after the mesh fit the shuttlecock in the second scheme.
Then back to the top of the skirt. And from the waist ( in this case from a line of satin ribbon, because the waist is too high) the second flounce knit scheme, starting with the 1st row. Flounce of the loin is tied to the grid. The second and following flounces tally likewise on the net. Let the length of the flounce is 8 rows of the grid. So every 7-8 rows of mesh you knit a new shuttlecock in the air line. loops. The link has pictures, which is clearly seen as joining the ruffles on the grid.
Master class on knitting skirts with flounces look on the website.
The link to the topic on knitting skirts with ruffles online.
Post author