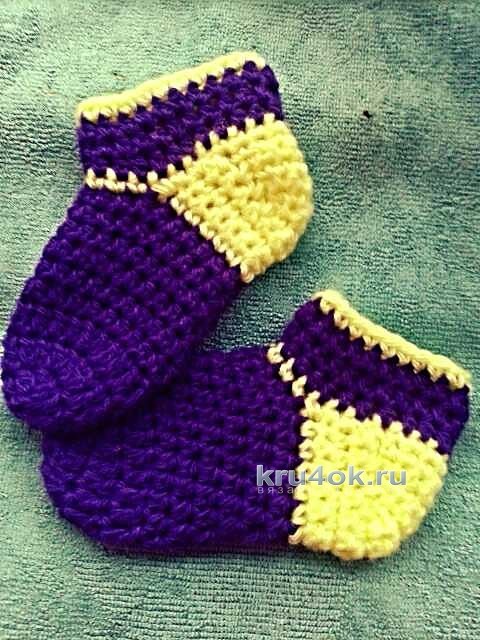 Socks crochet. For knitting socks you will need: hook 2 rooms, threads of purple and lemon-colored.
Socks crochet, description
The toes fit the toe. Type 5V/n and knit according to the scheme of the oval with three rows of columns with nakida. Then continue, without additions in a circle 9 cm Now move on to vyvazhivanie heel lemon thread the column without nakida. Linking the heel, you knit in a circle at the height of 3-4cm. Dawasa, to the desired height, tear off the main thread and tie the lemon thread one row. Of this finish. The sock ready. Same fit and second.
The scheme of knitting the heel: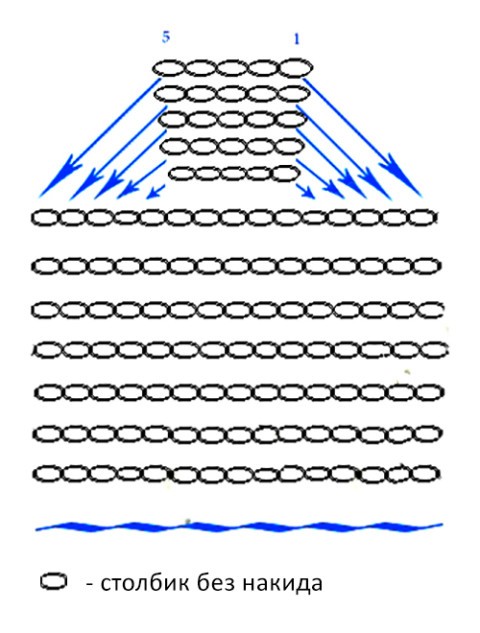 In the diagram, the arrows indicate the junction of the heel and the main cloth.
Post author