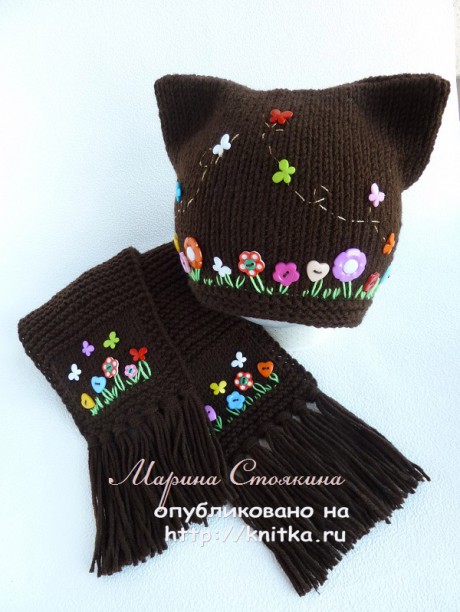 There are among us those who do NOT like chocolate?! I think that's unlikely ;) and I am no exception, of course!!! Today, I present a kit that was designed and knitted with a SPECIAL treat!
Scapula and scarf are knitted of wool mixture beloved ALIZE LANAGOLD, spokes №4,5.
Size: cap: 52-54cm, scarf - 120cm (with tassels). The whole kit took 1.5 skeins.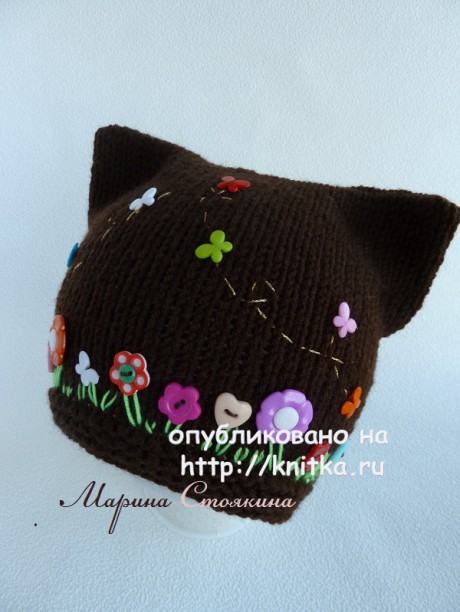 For knitting kit you need:
150 grams of the yarn ALIZE LANAGOLD (50% wool + 50% acrylic, 240 meters/100 grams);
Circular knitting needles with a thickness of 4.5 mm. Can be knit on a conventional knitting needles 4,5 mm., and sew the cloth while assembling
Buttons and embroidery floss for decoration.
Cap description
we print on the spokes 70п., closable in the ring and knit in a round (without a seam). The first 6 rows alternating front and back, it turns out socks and knit and then are finished only the front loop, the front receiving surface. On the desired depth of the cap of a closed loop and stitch. Beanie is ready!
The scheme of socks knit: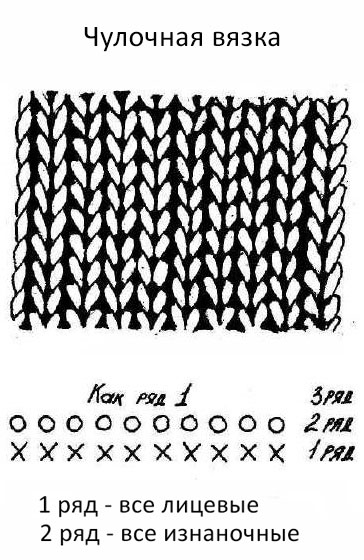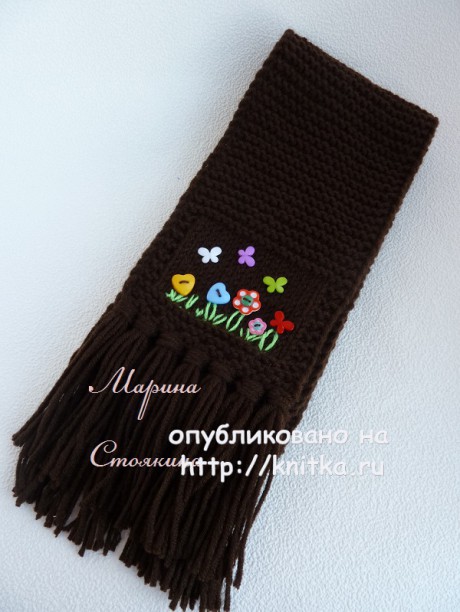 Scarf description
recruited 25P, knit to the turning rows of garter viscous, that is, one number of all the front, another row all purl loops. The decor of the scarf is very easy vivasyan rectangle of the front surface (mine is average 19p, 3P from each region is left as a frame).
Garter stitch: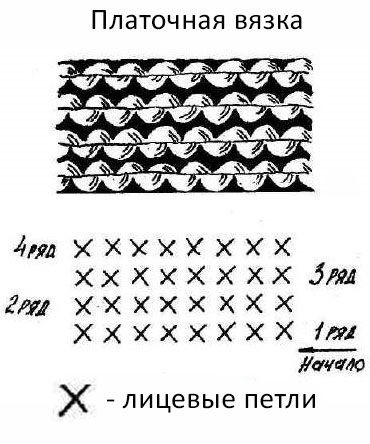 Decor: a green thread embroider weed, do it completely at random! Flowers, butterflies, ladybugs...whatever you want to, sew with thread to match the main thread. Delicious chocolate flower set is ready!
This beauty is made to a light-beige jacket, but in terms of practicality - I think every mother will appreciate the advantage of dark strings for everyday wear!!! I wish you all light on eyes and tasty pleasures!:)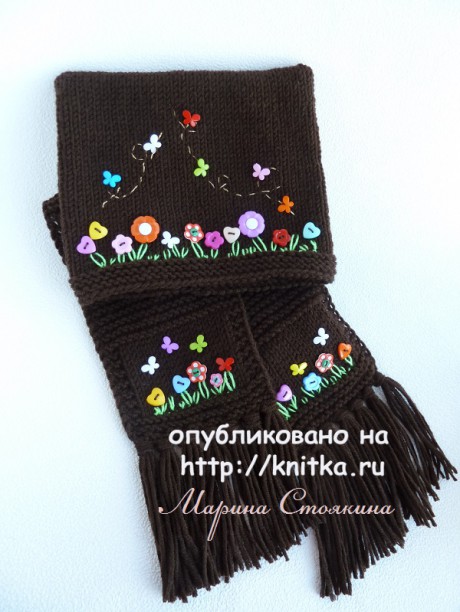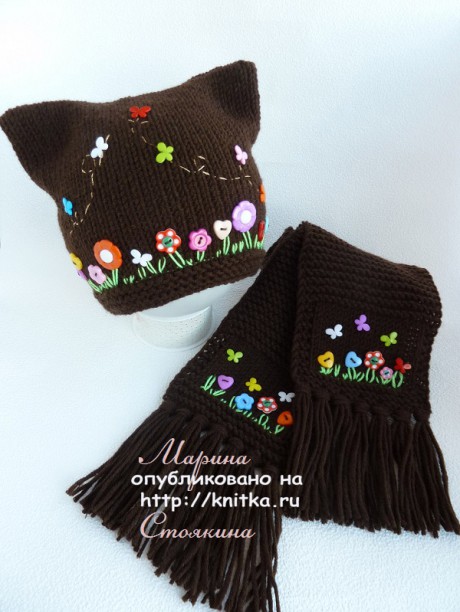 Post author