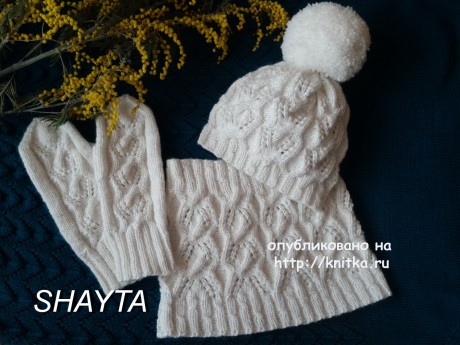 Hello, fashionista! This set is knitted from yarn "Natasha" 50% wool, 50% acrylic, 100gr-250m, circular knitting needles No. 3, hosiery, No. 2, PP 54-56. Took 3 skeins. The Work Of Oksana Usmanova.
Excuse me, girls, no photos on the model.. so how is on order. She did not, "I like this style not wearing..." as they say of all familiar of the film and not talking to me...
This yarn was knitting for the first time-did not like: loose, not smooth, it certainly is - as anyone. I will not argue. The cap gained-104п (elastic) + 15P =119п=7 rapport (knit round with no seam).
For Snood:128п(elastic)+25P=153п=9 rapport(without seam). On the mittens-48п. Even rows knit in pattern, and nakida-facial.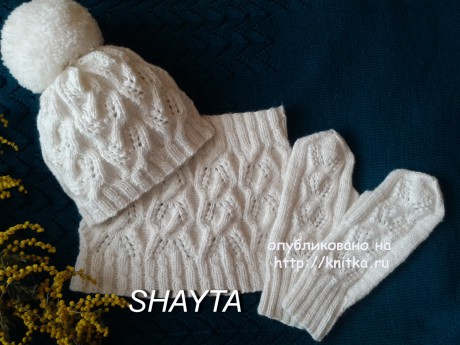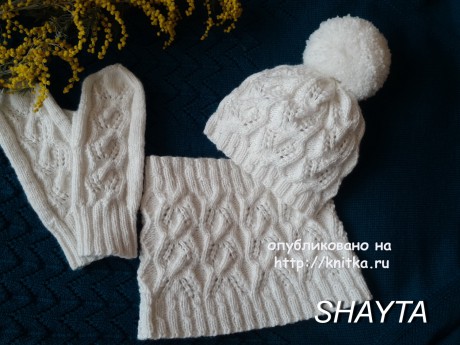 Thank you everyone! Patience and inspiration! That's the beauty I came across on the Internet.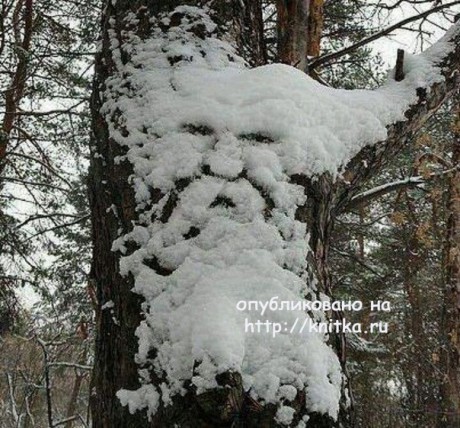 The scheme of knitting: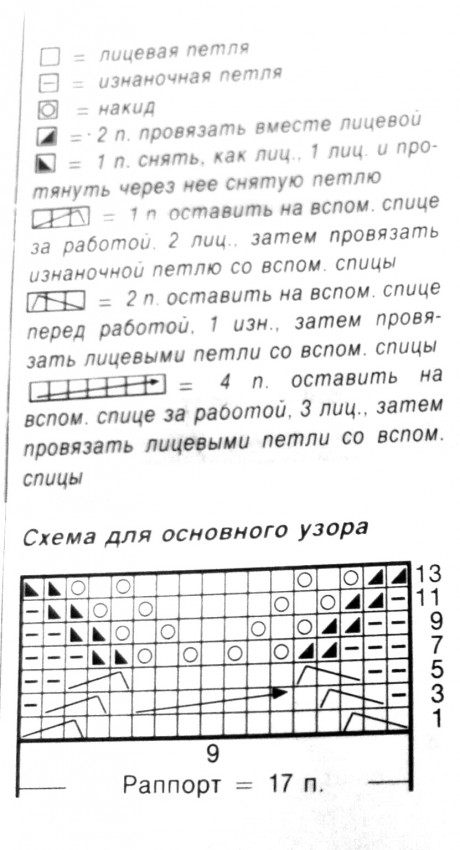 Post author