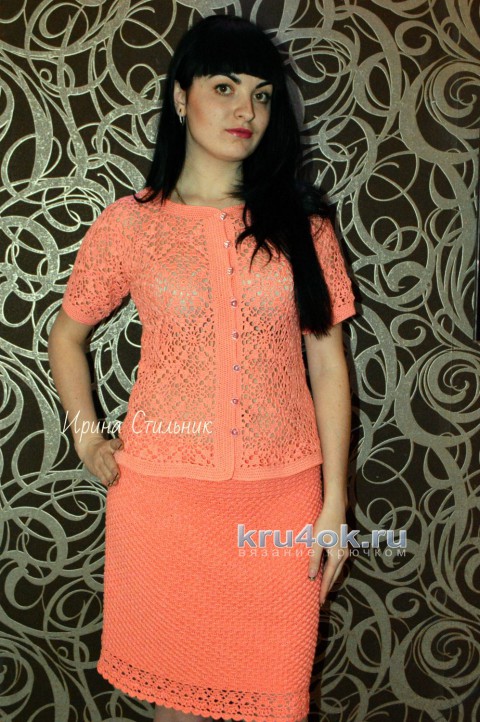 Today I want to show you my lanky, since not the season been knitting 6 months with breaks for other work .OK there is a wonderful craftswoman Lilita Bashkirov. Knits beautiful, interesting... That after watching her work I was inspired by this costume.
Used thread "Pekhorka Pearl", yarn consumption 700 grams, size 48.
Jacket is related individual motifs, which are connected in the process of knitting the last row. The sleeves were done without patterns, motifs tied as they were. Tying of the jacket several rows of columns without nakida, in the last row of knitting of the loops for the buttons. The skirt is connected from top to bottom. For expansion skirt gradually increase the number of columns with nakida.At the bottom of the skirt fringe.The suit is related to the order and leaves tomorrow for Moscow, demonstrates daughter, it's a little big. Thank you all, and more time on the hobby.
The scheme of knitting:
Legend: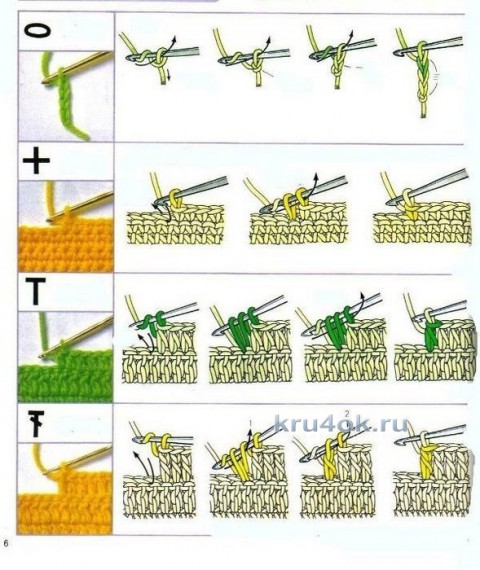 Post author