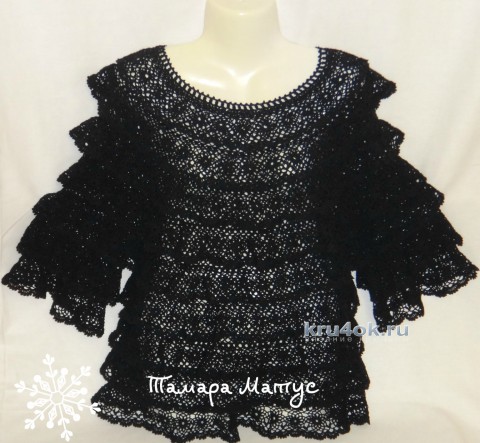 Blouse Summer evening made a hook No. 1 in technology unseparated crochet mercerized cotton Vita Pelican. Blouse length 60cm, sleeve length 40cm. Yarn consumption at 48-50 size-500грамм. The original blouse that will adorn women's wardrobe. Can be worn with jeans, pants, skirt.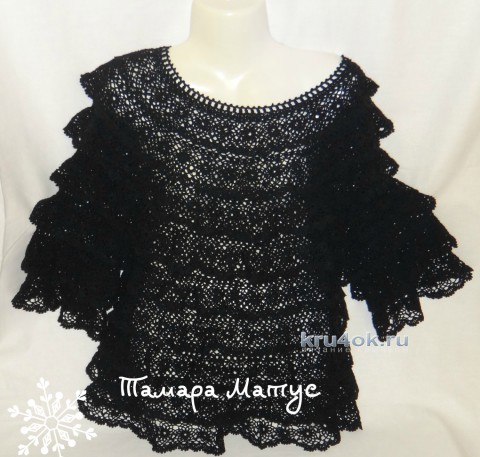 The scheme of knitting:
A more detailed master class see the link.
Post author