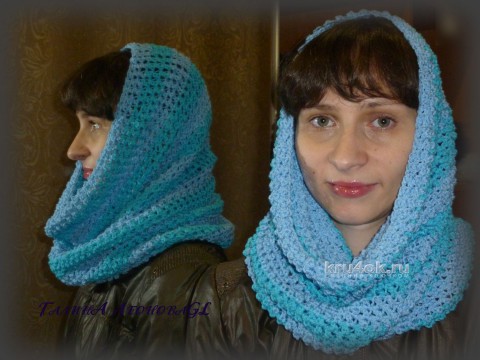 Two-tone elastic Snood pattern crochet. Materials: 2 Hank yarn Magic Jazz 100% microfiber. Hook №4,5.
Video on knitting pattern:
But I decided to describe this pattern-elastic photos. Plus, I was knitting two-tone Snood, so I want to tell you how to knit, not interrupting the thread, and at the end will show the result from the inside.
1. Recruit a chain of 121 V. p. (required number of loops must be odd) and closable in the ring. Then recruit 3 lift VP + 1V.p. = 4 V. p.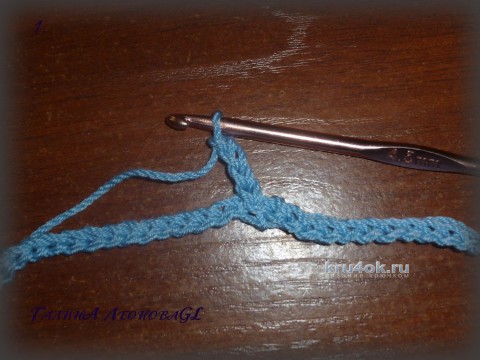 2. * Enter the hook through one air. the loop of the ring and begin to knit unusual column.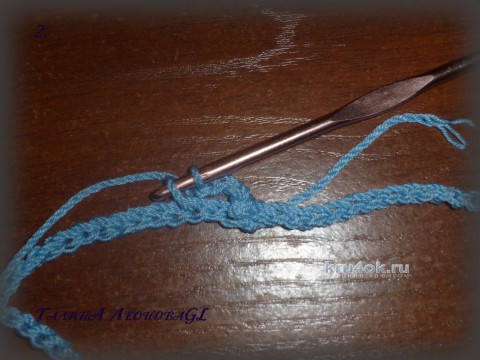 3. Take out the loop and are finished with the loop that you pulled 2 times, i.e. make 2 VP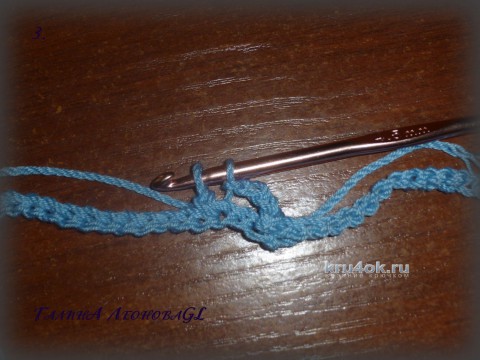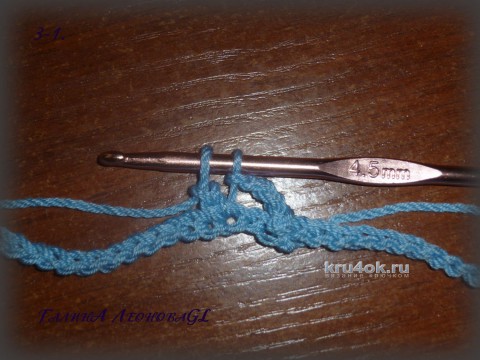 4. Then pulling another loop and are finished 2 loops together, is obtained as article. b.N.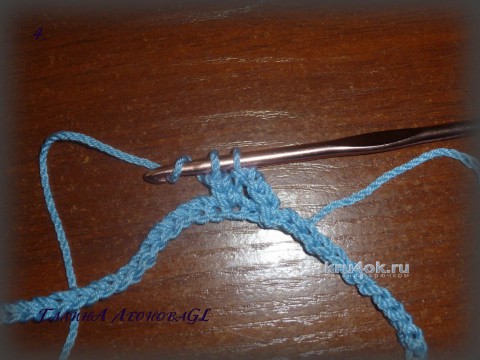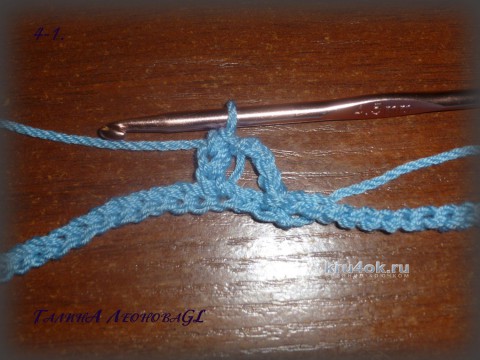 5. Then are finished the usual VP * And repeat from * to * to end of row.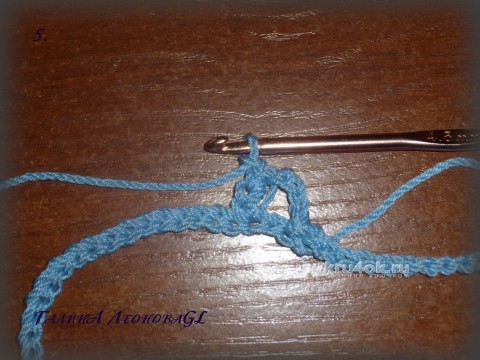 6. At the end of the first row we create two columns next to unusual. Introduce the hook between the columns of VP and the thread (where the arrow is), and then continue to knit from * to * of the spiral. Knit three rows with turquoise thread, three rows of blue thread color.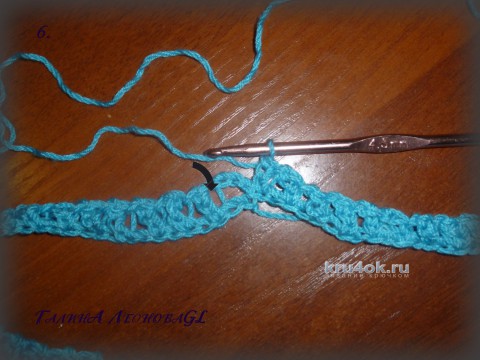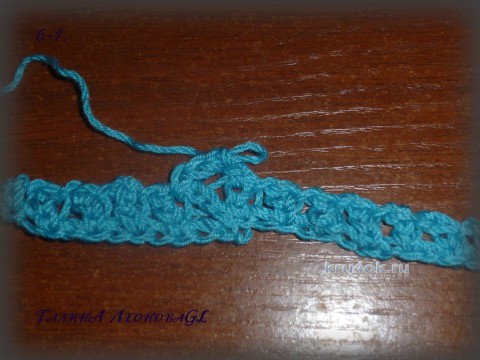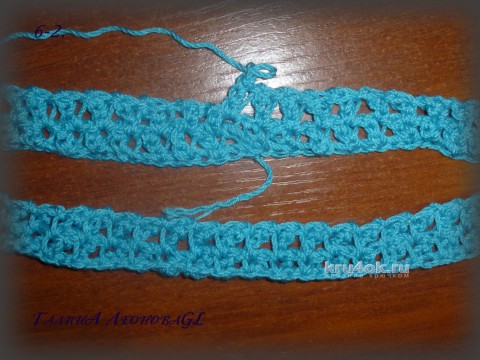 7. Change the color not cutting off the thread. Take the blue thread color (2).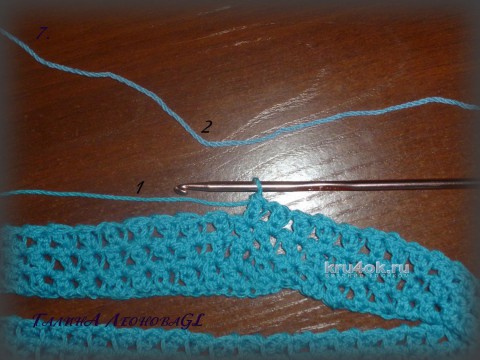 8. Pull the loop of blue yarn (2) through a loop with turquoise thread (1).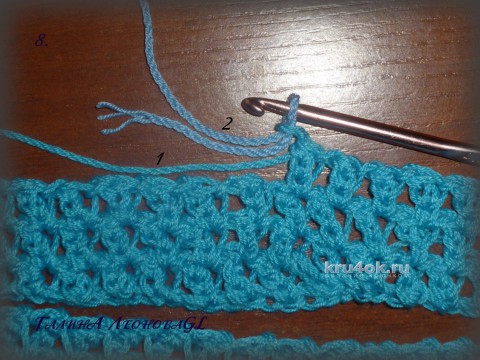 9. Tighten the turquoise thread.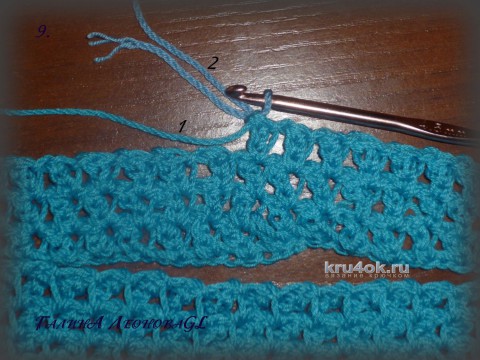 10. Make the knot. Continue knitting a blue thread from * to *.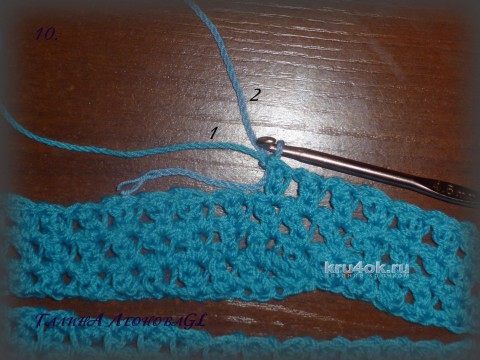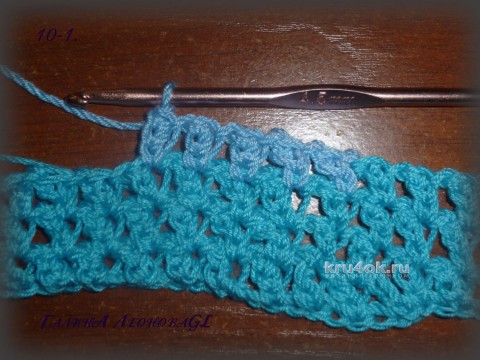 11 – 15. Then change the thread on this same principle.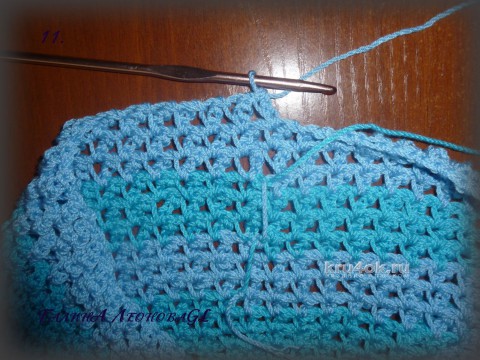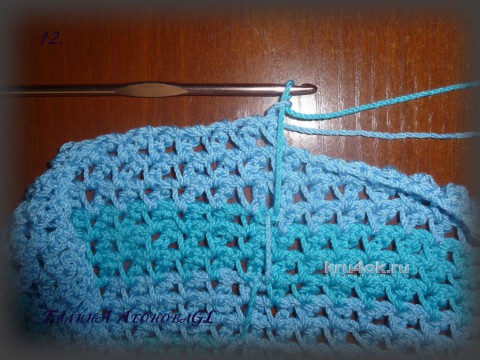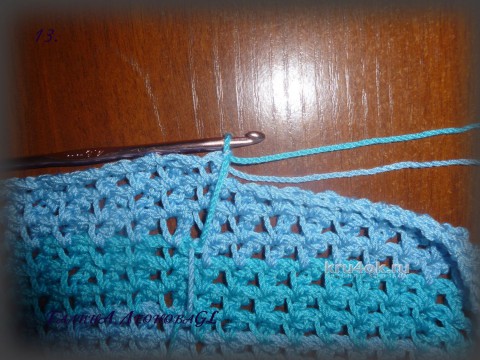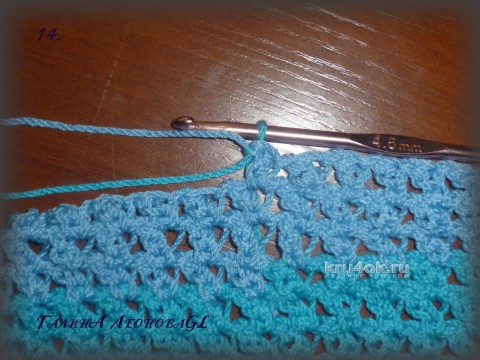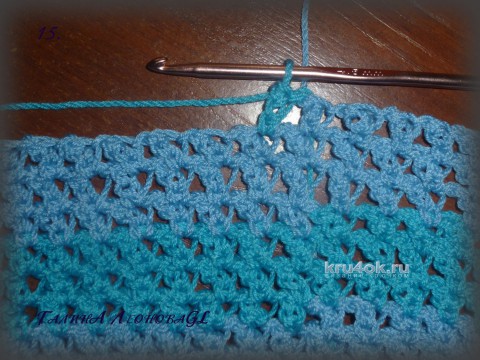 16 – 19. Finish work the connecting loop (in place arrow). Tie a knot and cut the thread. Then got our 4 strings. Snood is ready)))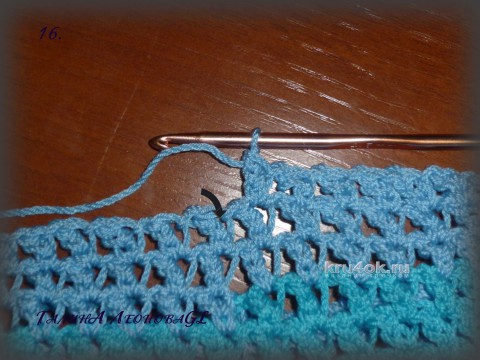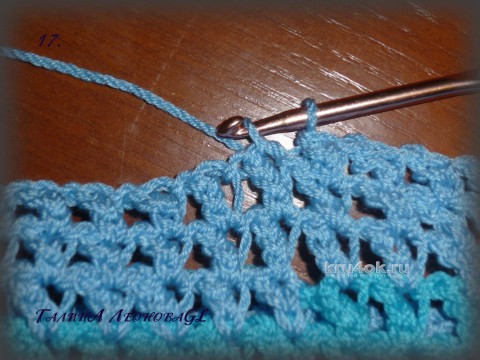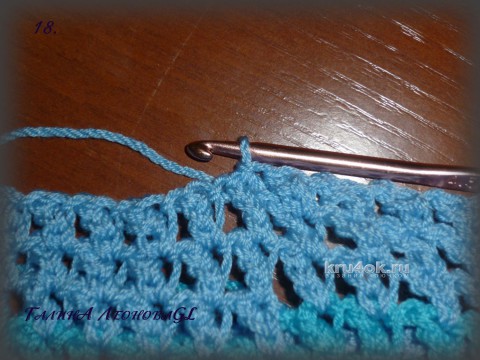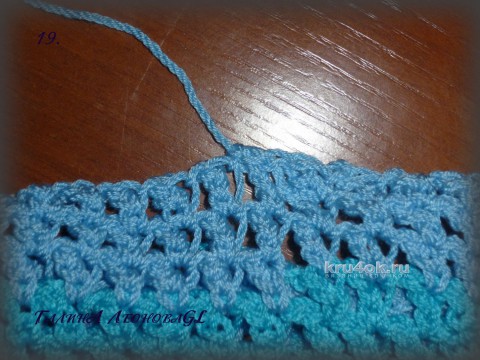 20. Our strings on the reverse side. Snood turned out size – 64 cm diameter width 32 cm folded and 50 cm in length.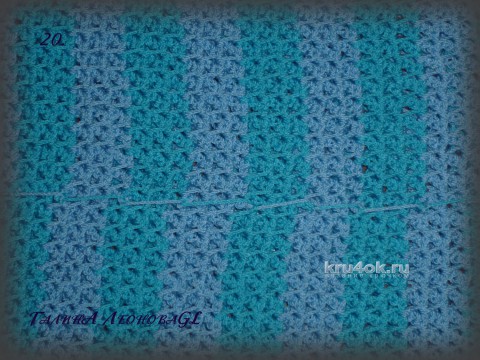 Post author