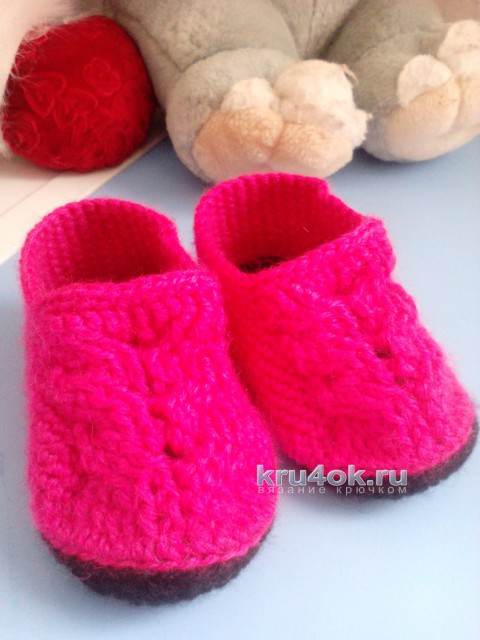 Booties with braids. Tools : threads of pink and black color, hook number 2.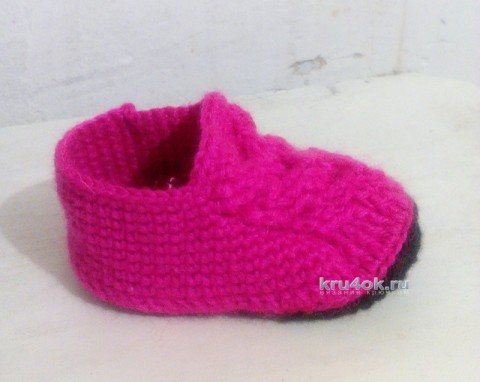 Description bootees:
tie black thread sole according to the scheme: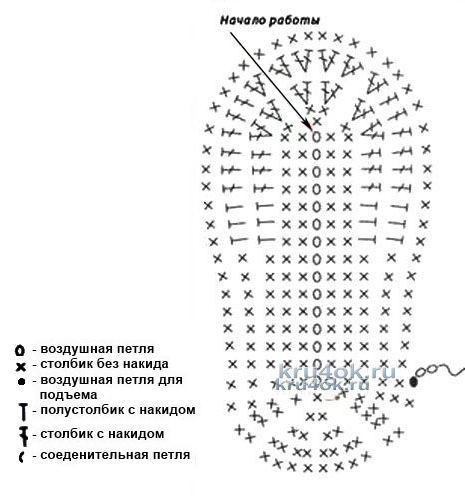 - continue to knit pink circle. The first row after sole associate a column with one nakida, just in a circle. Mark the middle of the toe and count on each side of it six loops on both sides. This is the location of the spit. Next, tally all the rows of columns without nakida. When he reached the marked loops leave not knit the two loops of the base, and provarite braid according to the scheme: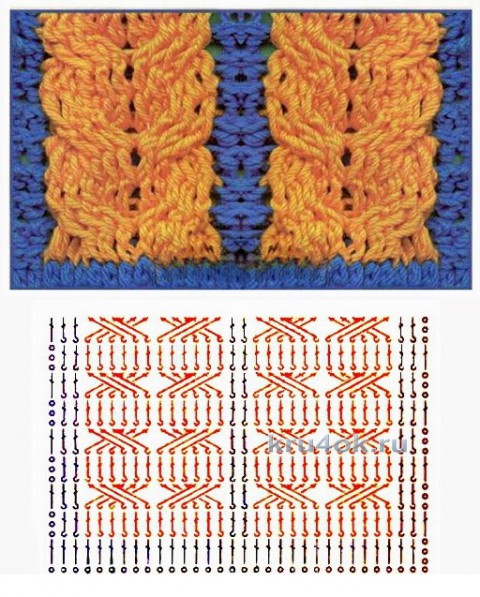 Skip the loops of the base on each side of KOs in all subsequent rows. The knit's booty while in KOs will not work three of the crossing. After the third crossing tie series, which do not need to skip loop base prior to vyazaniem braids, formed pull tab booties. And the last row tie a column without nakida and omissions, just in a circle. Baby's booty is ready. The second associate as well. This pattern can be linked boots and booties. Will look very nice.
Post author