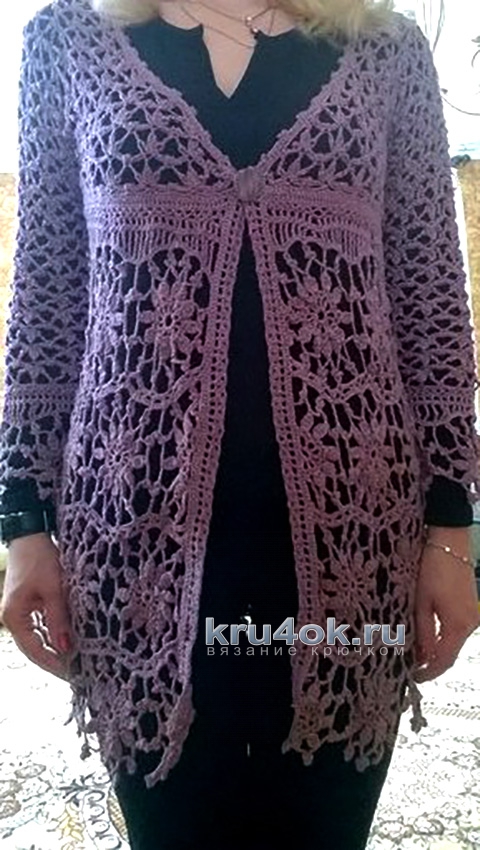 Popular chasuble "Byzantium". I also could not resist. The work was challenging and interesting.
Yarn Anna 14 (Seam), hook Clover 2.25. The scheme of knitting attached.
Perform work in following sequence:
1. tied ribbon motifs, connected them with each other so that the last tape was at the bottom (as I predicted in the socks, the yarn is stretched, and the bottom tape I easily removed);
2. knitted the back and shelves from the bottom up, joined them together at the shoulder seam. From the beginning of the armholes and the sleeves knit from the shoulder down;
3. connected parts - the upper (back, shelves and sleeves) and the bottom (of motives). Lower slightly proposedida;
4. bound neckline and straps.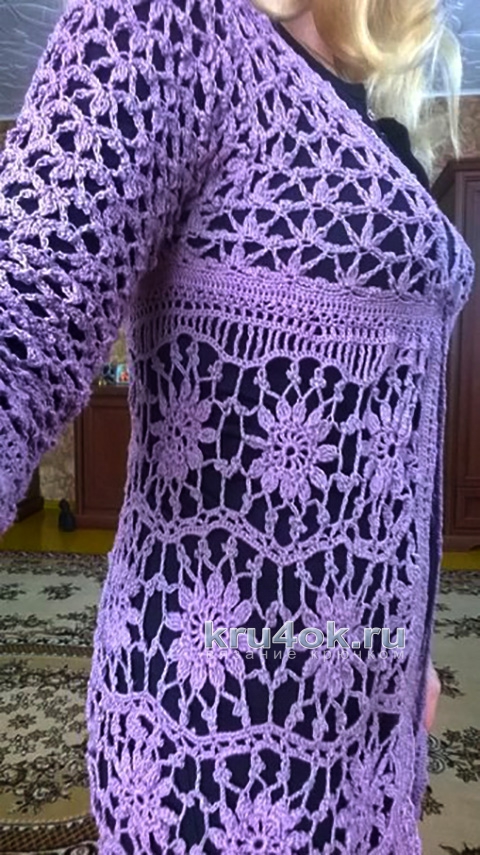 The scheme of knitting: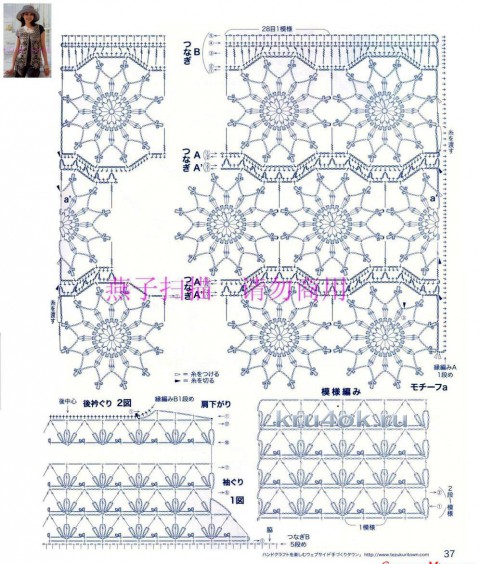 The second variant of the scheme: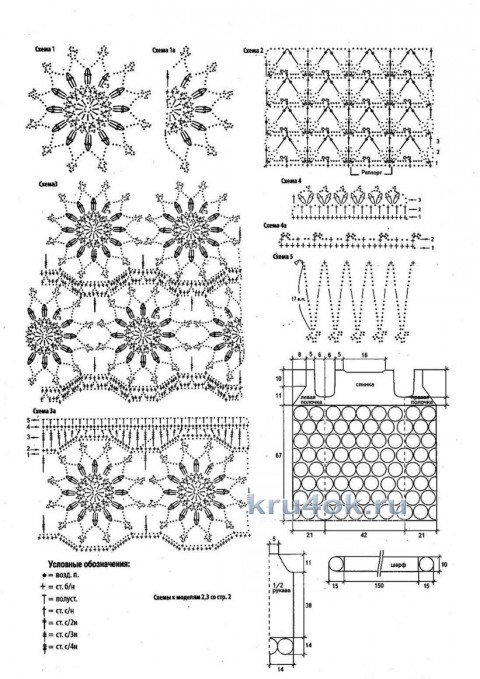 3
Post author