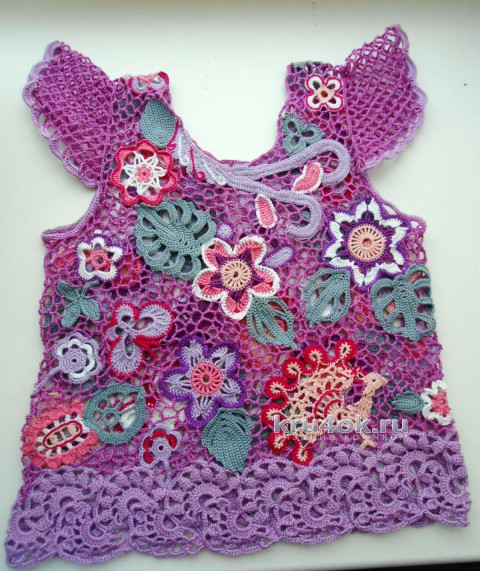 The first time I tried this technique, long was going to start spirit. It turned out certainly not perfect, next time will be decided on this I will take into account their mistakes).
The yarn used is different From, iris, Sofia (100% cotton), Pekhorka Viscose natural. Hooks 1.5 mm, 1.3 mm, 2 mm, 1 mm. Also the first time I tried tape lace, used it on the bottom. Since knitting daughter 3 years, used different elements, including birds and butterflies. Have tried to collect the maximum schema elements, but some knitting without schemes, or added something to the existing. Mesh knit from Iris hook 1.5 mm.
Work Galina Lucarini.
Scheme knitting tunic:
Post author