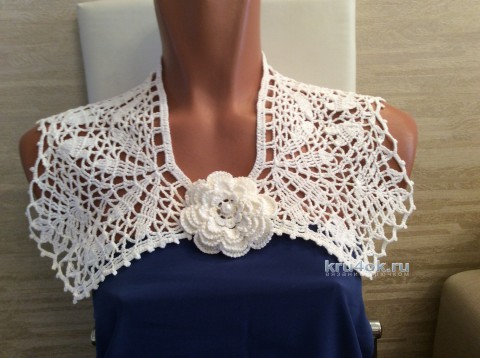 Large collar with rose. Decorate any dress will help to create a romantic look. Knitted from the cotton made in Turkey YarnArt violet.
Description of collar
Dimensions: length - 56cm, width - 18 cm
Materials and tools: cotton thread white - 40 g (100% cotton); hook №0,9.
Technique: crochet according to the scheme.
Tie a chain of 184 V. p. + 3 V. p. lifting instead of 1st St. s/n of the 1st row and then knit according to the scheme rows back. At the beginning of each number performed the required number of loops rise.
Finished 14th row, fasten thread and sealed. Turn the collar to face him (for the last 14th row front), attach thread in the center of the starting chain and binds its one next St, b/n.
Collar wash, krahmalom and dry on a flat surface, giving it a proper shape and pulling each Pico. Ironed it in slightly moist condition.
Scheme knitting collar: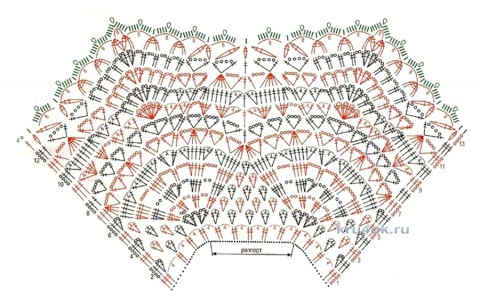 Post author