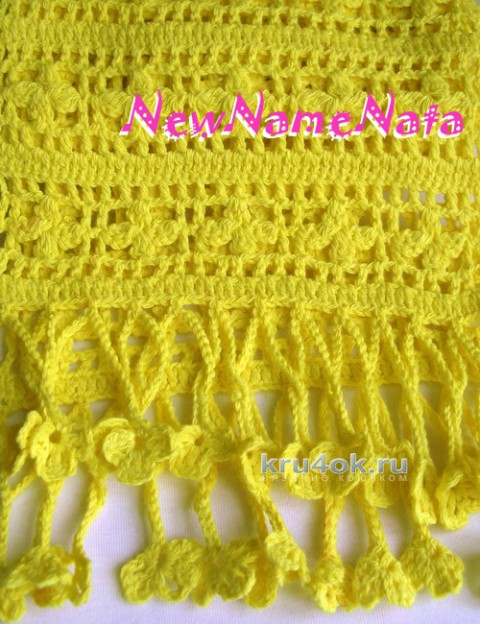 Fishnet scarf knit from cotton thread, took about 50 grams. Scheme of the Asian magazines, found it on the Internet. Fit fast enough. Urgently needed a scarf that is yellow - contacted a couple of evenings.
Scheme knitting scarf:
In the scheme of the calculation for 4 rapport, I turned five. Gained 52 of an air loop, then knit the scheme.
Knitting crochet No. 4.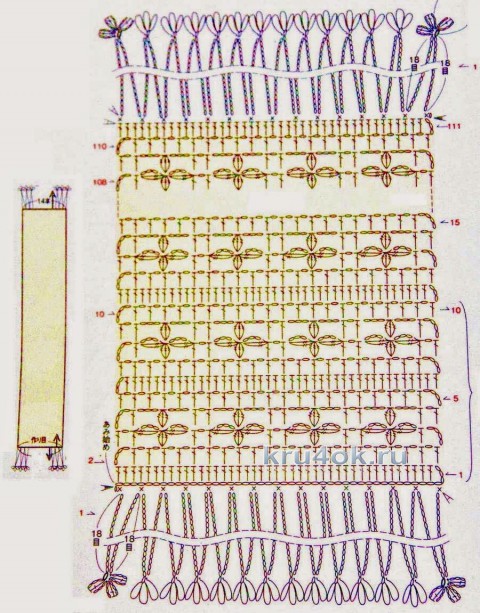 Post author