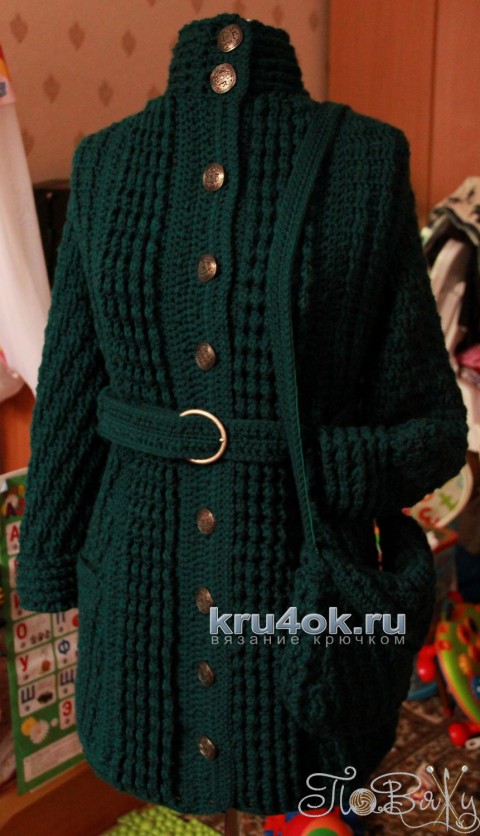 Coat-coat a La Chanel + handbag, the author's work. The HARMONY yarn is 45% wool, 55% acrylic, 110 m, 100 gr. (6320 dark green). Connected a single fabric without side seams embossed columns. Warm, solid, real handmade deep colors of my favorite yarn Harmony with hand-sewn lining, and a purse as a gift.
Strolling through the streets of St. Petersburg.
The scheme of the pattern and description:
Rapport pattern is 3 loops +1.
1st row: 3 air making.lift loops, knit art. s/n in each loop of the original chain.
2nd row: inserting hook leg of the last article. s/n, knit art. b/n, palest., 3 tbsp. s/n, then *skipping 2 columns on the subsequent leg knit St. b/n, palest., 3 tbsp. s/n, repeat from* to end of row.
Continue knitting the pattern mix of the 1st and 2nd series.


Post author