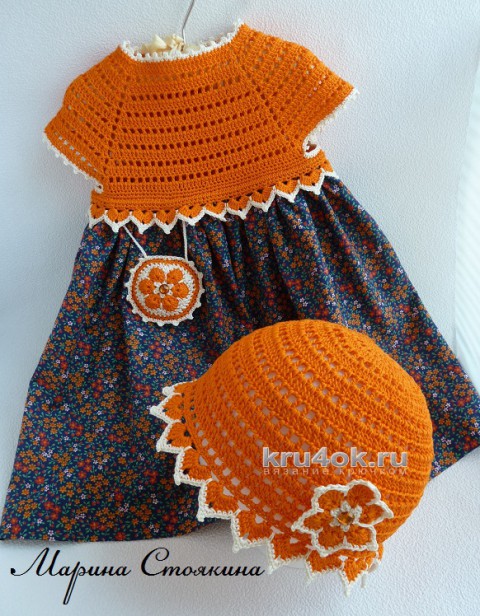 All welcome! And present his new work - summer set for girls. Dress is made in a combined technique - knit koketochka from 100% cotton and sewn skirt made of cotton.
Yoke: knit according to the scheme, do the binding of the edges, sew the buttons back.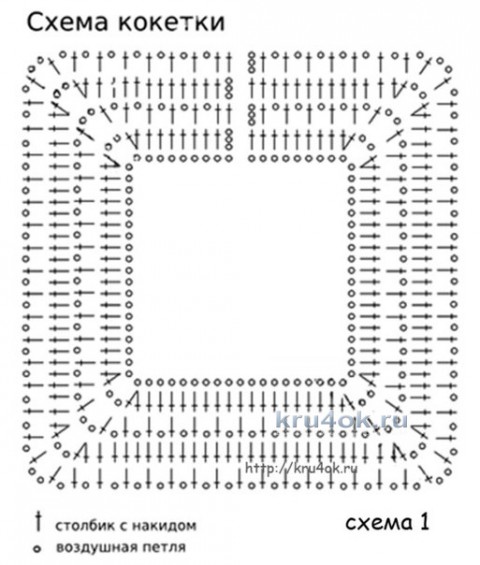 Rail: at the bottom koketochka knit an even number of arches at 5V.p. The next lines are finished in the first arch 4ССН, 3ВП, 4ССН,s ATEM Conn. loop with the second arc, the third arc again 4ССН, 3ВП, 4ССН... and so on until the completion of the round of strapping.
The third-row contrast thread - knit SC,and over 3ВП do Pico.
Skirt: take a rectangular piece of fabric (corresponding to the desired width and length of the dress), primarium fabric with one edge and filed the bottom hem - the skirt is ready! Now combine the two obtained parts - yoke and skirt.
Decorative item: I linked a well-known tune of "African flower" and corresponding to the diameter of the circle of DEA,joined them together, added a little filler and tied SC with Pico.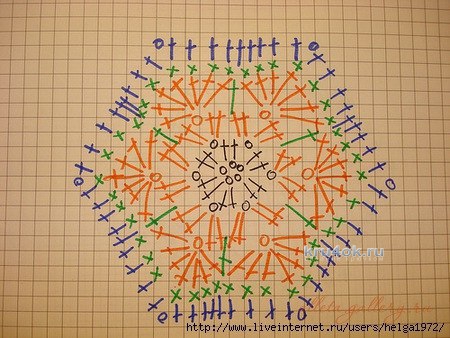 Using combinations of VP secured the decoration on the Basque line.
Cap: is the attached pattern and tied on the principle koketochka. Decorative motive - the same "African flower". I would be glad if you will inspired by my work and will create its remarkable bright girls summer outfits!)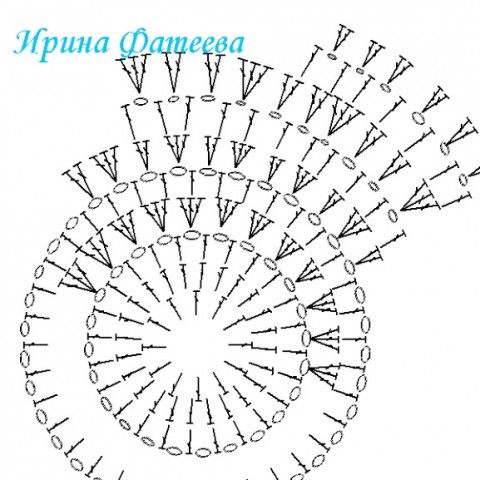 Post author