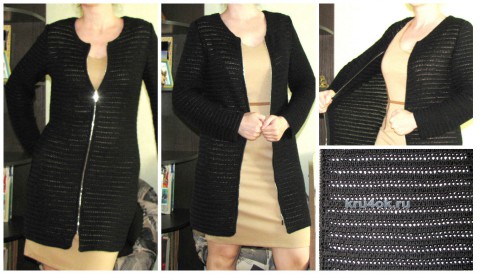 Hello girls! Today I will show you cardigan Black forest, bound for everyday wear.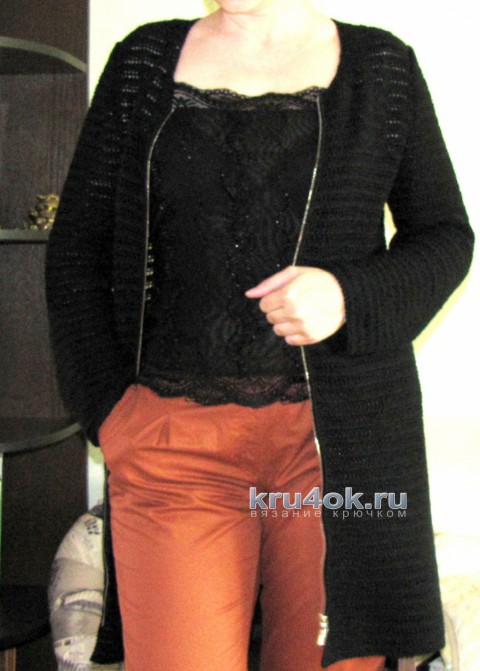 Lately I often think about the usability of the product, this is probably due to the fact that time is inexorably hurtling towards the end of maternity leave and return to work.
Wanted: soft cardigan, not easily soiled, it must be lower than hips, to button up and not just smell, to be able to throw on a dress and it is also suited to jeans and pants, and in the cool, foggy summer morning and at the beginning of autumn cool in a turtleneck... such conditions...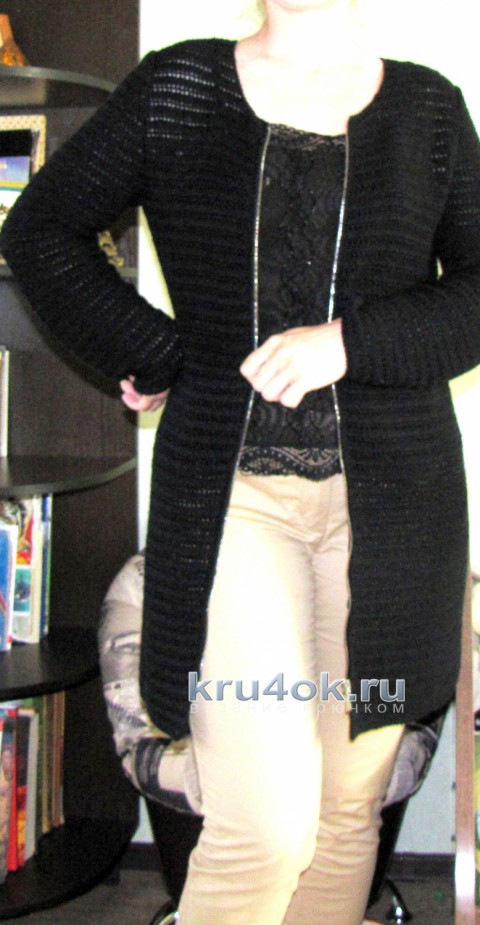 Found my hamster in the reserves thread GAZZAL RIVA - 100% viscose (100 gr/500m) and Pekhorka fishnet - 100% mercurially cotton ( 50g/280m), but in my view, individually, they could not meet the set conditions... In the end I combined these two threads and knitted cardigan.
Went to the product of 4.5 skeins of viscose and 7.5 skeins of cotton. The product is knitted from the bottom up, use a single sheet to the openings. For cardigan had scored 180 loops. The sleeves are slightly tapered towards the bottom, the hook No. 4 edge treatment - rachi step.
When the product was ready and it remains only to solve the issue with clasp, here I feverishly scratched his head... As we didn't feel like going to work to fasten pieces 15 small buttons why small? because the product is made of viscose have a special softness and large buttons only would increase the weight of the cardigan. Here I had a thought about the castle. Actually it stopped)) the Castle was taken No. 3. For those who are not experienced will say that the locks No. 5 is used in jackets and outerwear. I took the easy lock suitable for this product. Well, what did it show you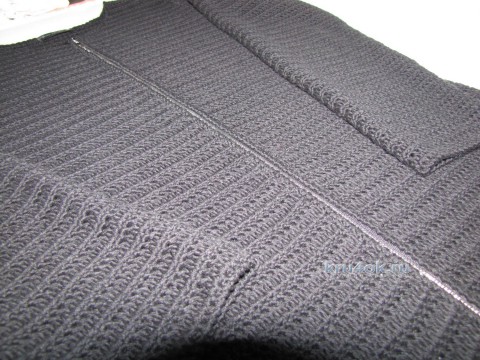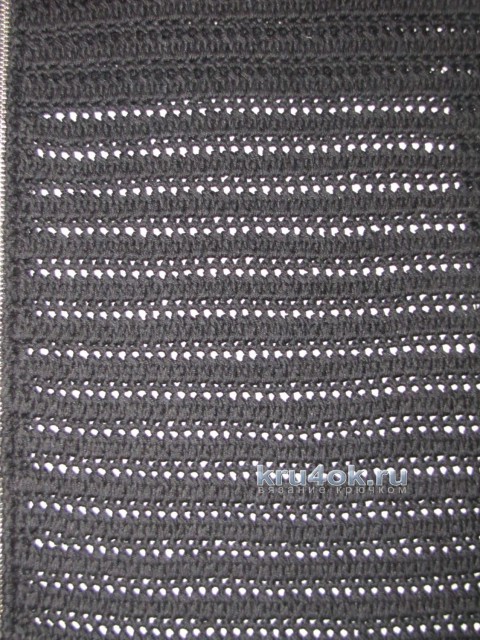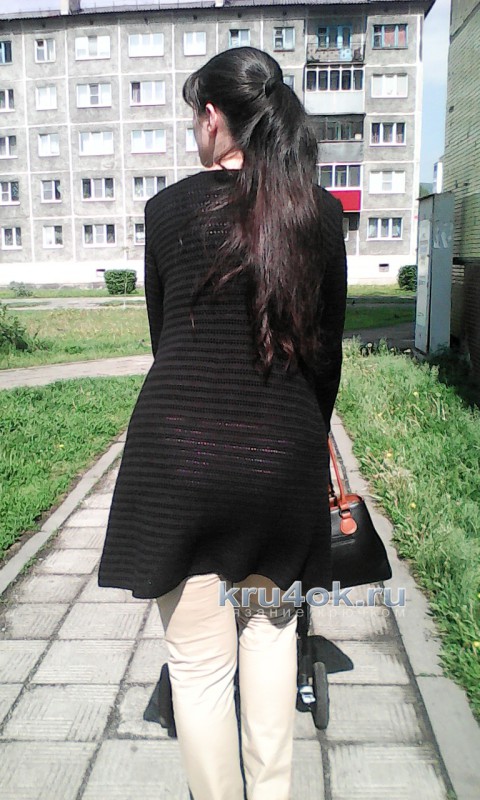 Diagram of pattern: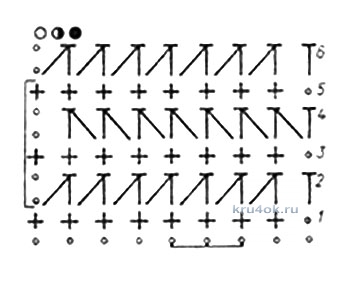 Post author