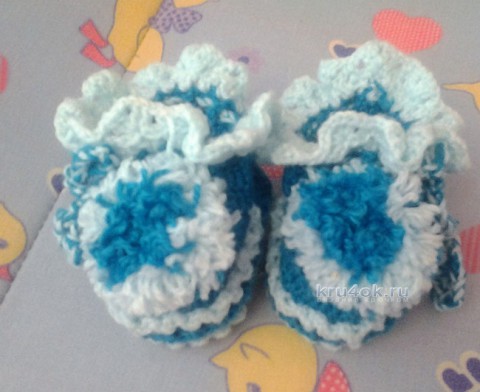 Good morning everyone!!! I want to share my work here made the booties for boy 0-3 months, thread firms Pekhorka (children's acrylic).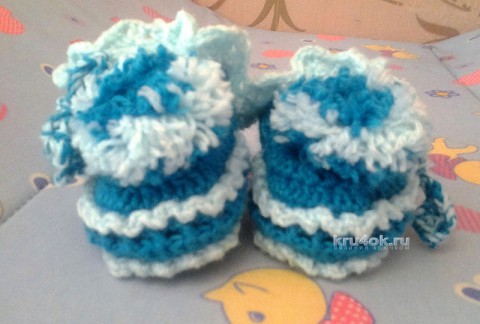 The sole was knit according to the scheme №1. The following series is transitional. We are moving from the sole to the side and move the knitting in a vertical plane. Derive the loop on the wrong side, are finished 1 row St b/n and increases. Capture do not loop the ground, and obviam crochet posts of the previous row. Banded sole booties on the perimeter: *3 p, 1 connecting loop, 1 tbsp. b/n*. Repeat from * and to *. Skirting the booties I knit scheme 2.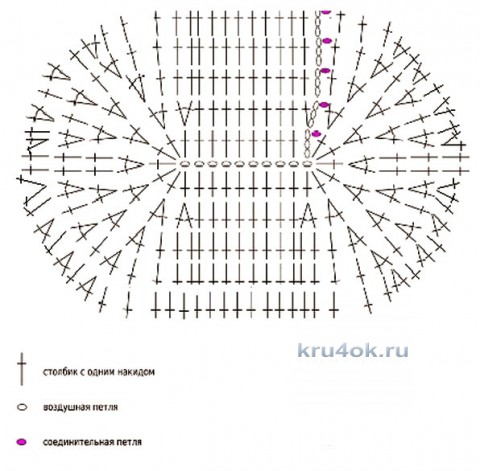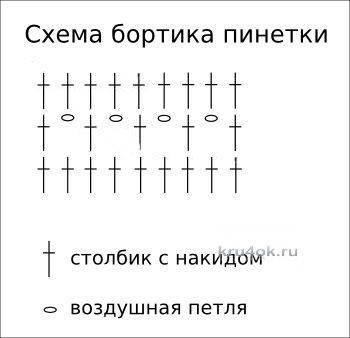 Toe booties. Stretch the last loop, a skein of yarn and tighten. Fold booties in half lengthwise and look for the center of the toe. Right and left from the centre delayed for 18 loops and mark them with a thread. Extend the yarn to the marked loops and tying the vamp, grabbing loops on the rear wall: *3 VP, 1 connecting loop, 1 tbsp. b/n*, repeat from * and to *. Expandable knitting and then knit according to the scheme №3.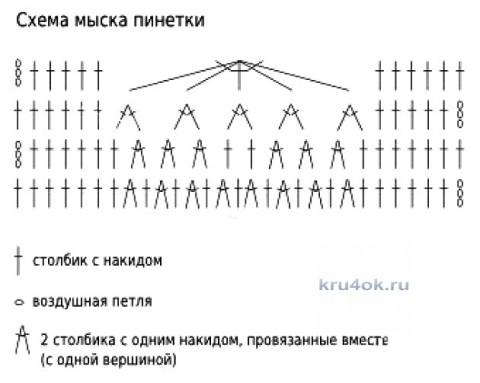 Fold the right and left parts of the toe and are finished together 6 extreme loops remaining is not closed. Knit cuff booties. Extend the thread on the wrong side and knit top booties, since the middle of the toe. Are finished one row of art. s/n. Moving from toe to the side part are finished with 3 tbsp/n on the one tip. A number of the end connection loop. Top booties knit according to the scheme №4 Here are some great and fun booties I got!!!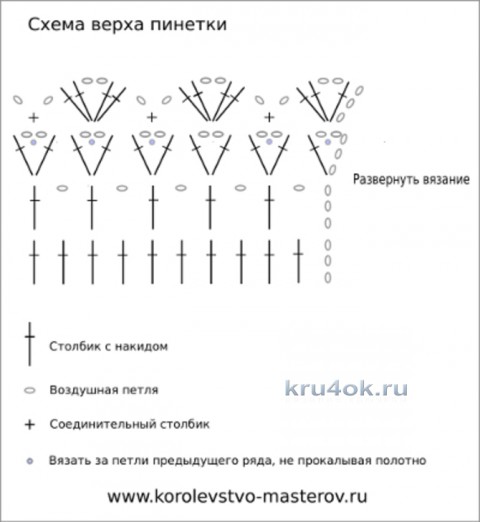 Post author