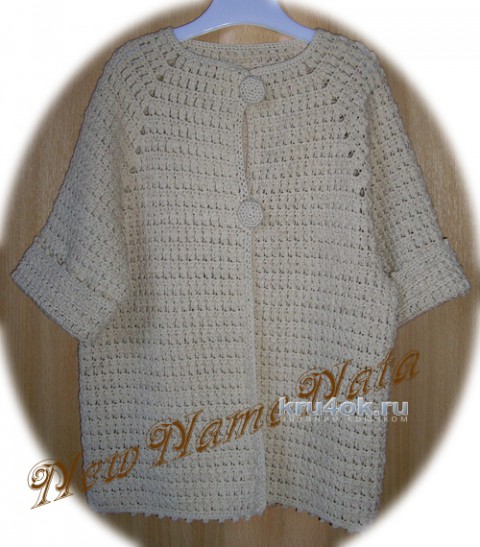 Jacket for girls "Duet". I really liked the jacket "Doughnut", thanks to the author of the work. The post with the author's description here.
And I started to knit this beauty. The jacket turned out to be a plump girl growth 116-122. 3/4 sleeves, can be cuffed.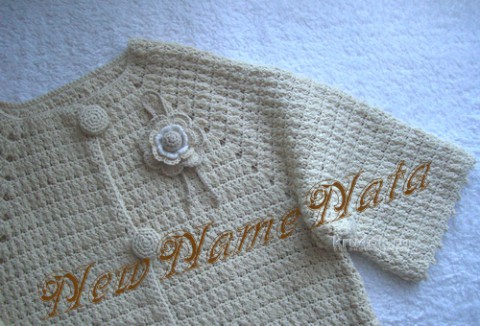 Knitted sample, calculated loops. Happened: 10cm = 25 loops. Height - 6 cm = 8 rows. Thread I - "Tulip" (100% cotton). Hook No. 5. Scored 95 loops, distributed between the back, sleeves and shelves: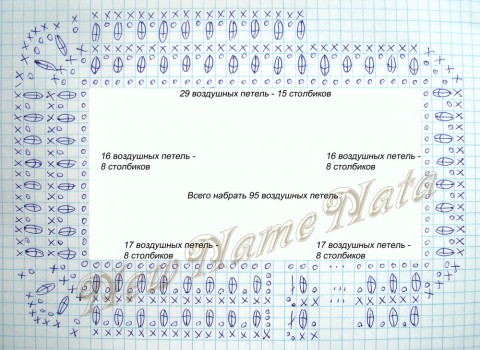 Knit 12 rows.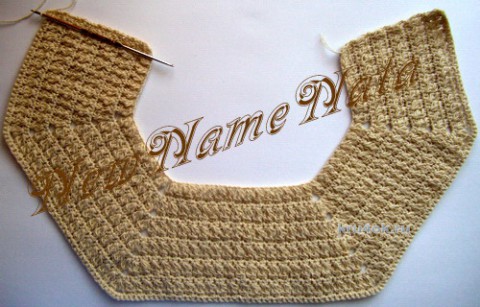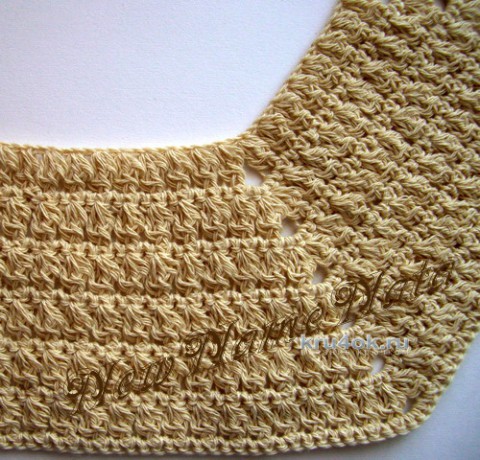 Knitted Raglan - 24 series. Knit sprout. Rostock was, as in the author's description, the 4 series. The main thread does not break off, tied up the germ from another roll. Connected front and back, adding 11 VP in the arm openings. Somehow, this is the place for me - the most difficult...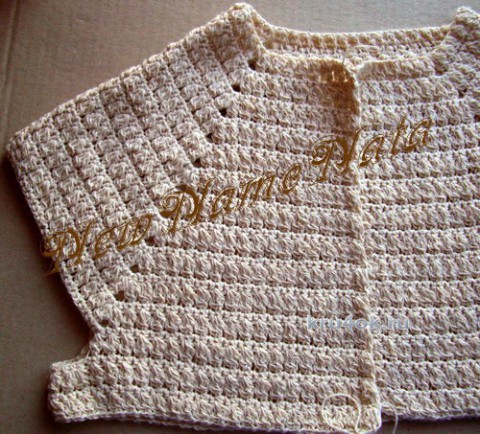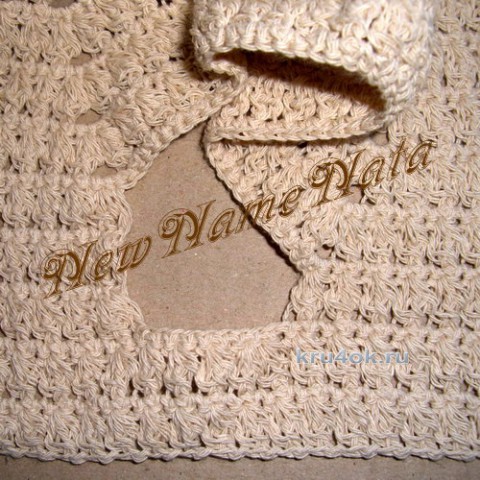 Just below the armholes added one column to expand the canvas. Sleeves knit in round, doing the subtraction to the desired width of the sleeves. Scheme of increases and obavlenia painted. :-)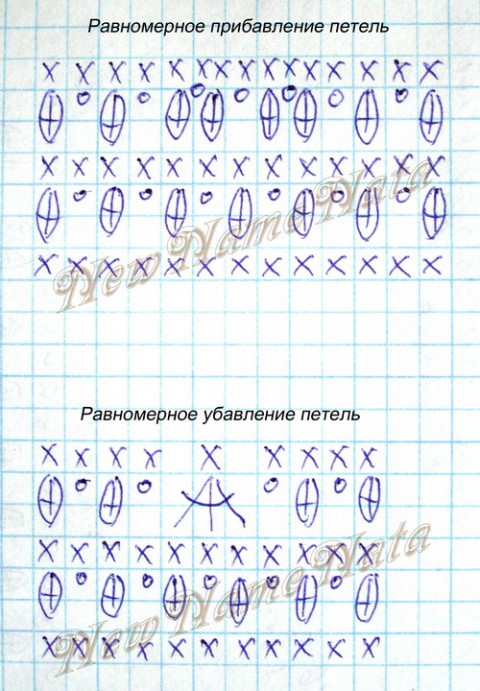 The buttons tied to the same thread, of which knitted the jacket.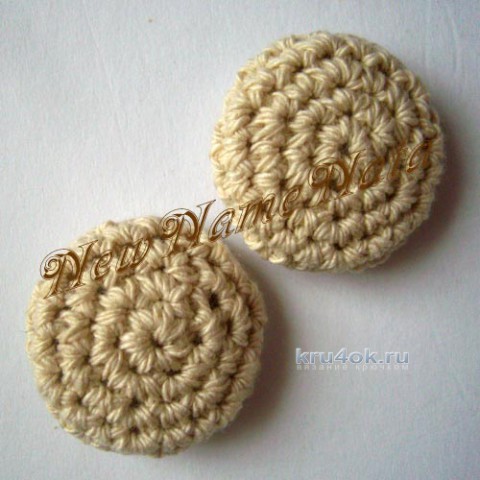 Flower made in the form of brooches, you can pin as desired.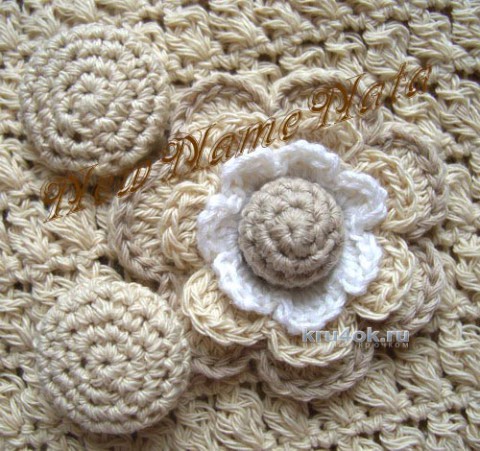 Post author