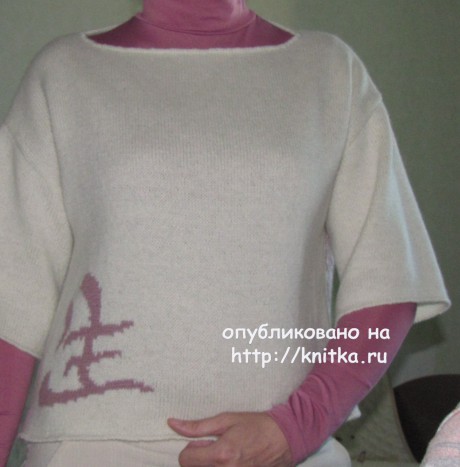 Hello girls!!! Sometimes I am haunted by these ideas, realization of which either like or strongly dislike. This time will show you a pullover of 100% wool 8/2 County. All the product I can't show you - because it took almost the WTO. I honestly tried, but I pullover big, accordingly, a full product to see fail.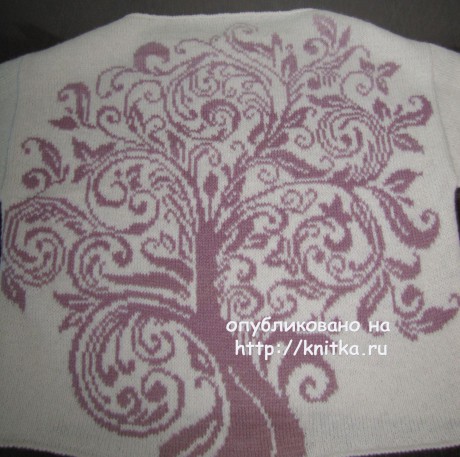 Why is a tree not a tree? Probably because in my head flashed pictures of family kinship ties, history of all kinds. In genealogy it is commonly called a "tree". And the story kind of is life. Hence the hieroglyph on the shelf.
So. The product is made in two colors - white stated (for me, cream) and pink-Lila (chosen almost solid thread of just roll). White went OK 250 grams, pink-Lila - not a lot , spokes № 2,5, 3/4 sleeves straight.
The back is made by the scheme, and the shelf almost all white except for the bottom right. there is a hieroglyph meaning life. Similar schemes of the characters were, but I walked over, took photos to do the embroidery on the program and then to knit.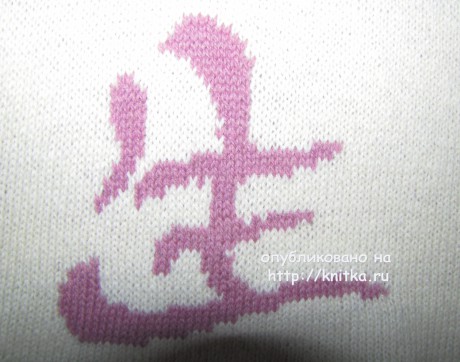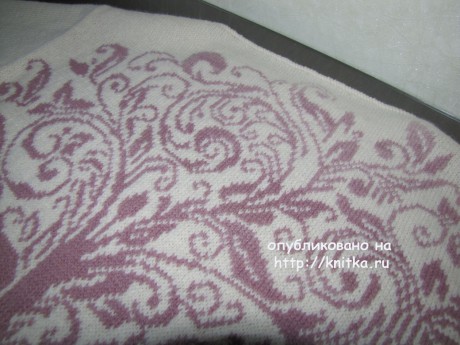 Scheme knitting pullover: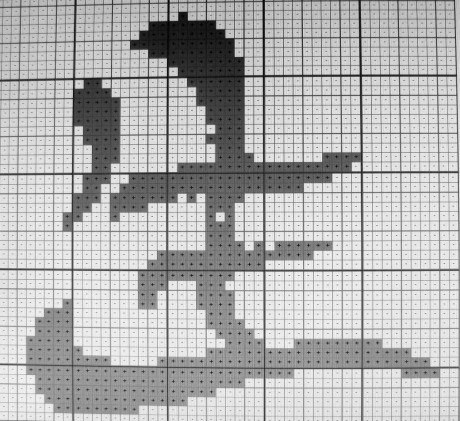 Post author