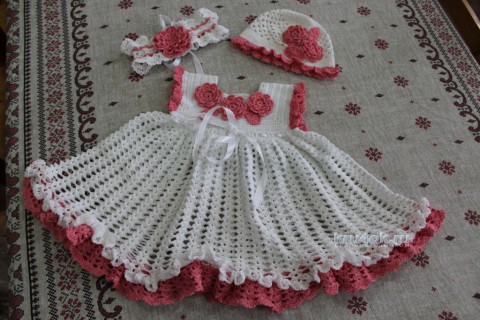 Tender set for girls 1.5-2 years. The set includes dress, cap and headband. We used the string "Anna Twist" (white color) and "Daisy"(pink color) - 100% cotton hook-No. 2,0.
Yarn consumption of about 250g. white thread, 140gr. pink.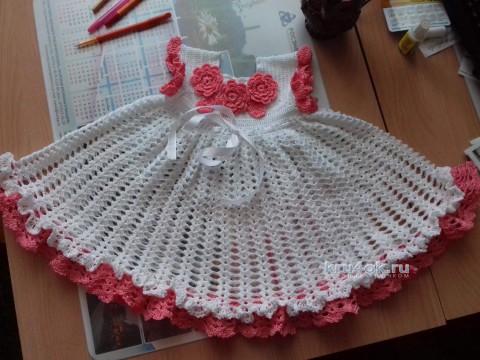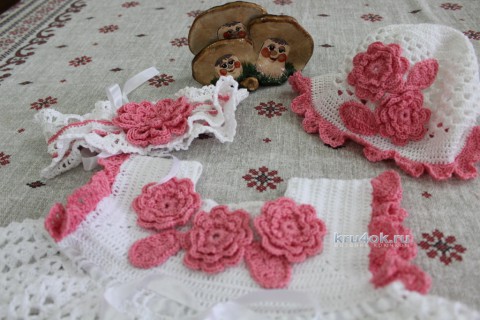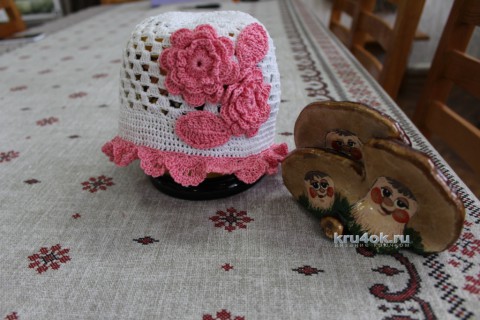 The upper part of the dress is knit according to the scheme: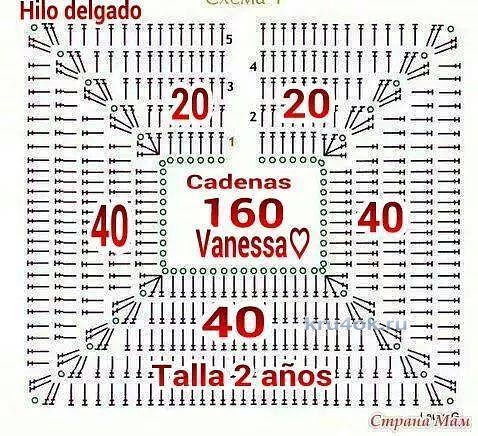 But in the scheme of the skirt made a small change - added between columns with nakida 2 air loop. Them to the bottom of the dress to add, you can not add, I added in the last 10 rows were done 3 air loops between PT/SN.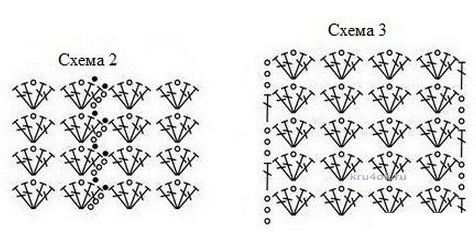 Flounce dresses I knit not for any specific pattern, and within arcs between STSN promazyvaetsya 5 PT/SN between 1..p. Last poison shuttlecock tied off with small arches from 3 VP to each VP previous row.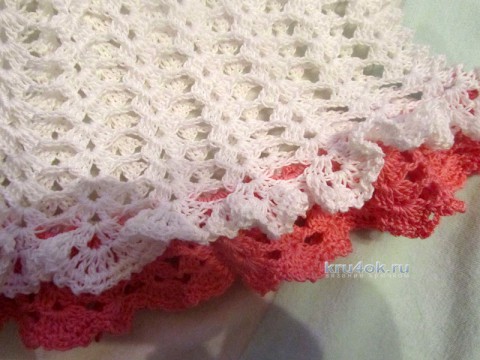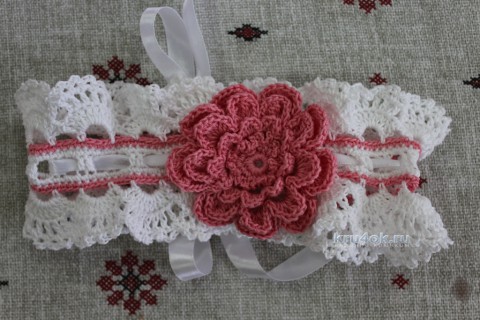 Headband connected according to this scheme: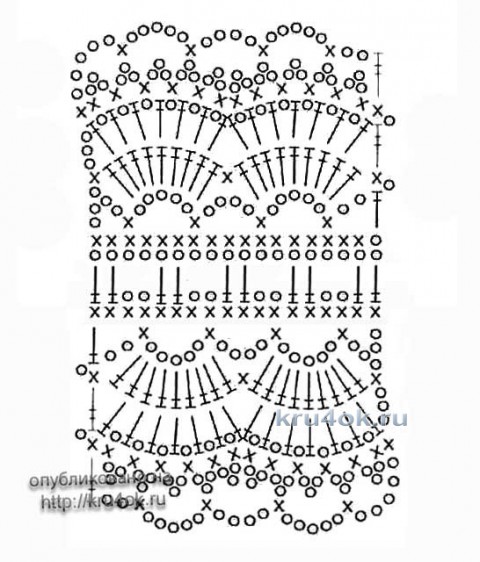 Scheme crochet flower: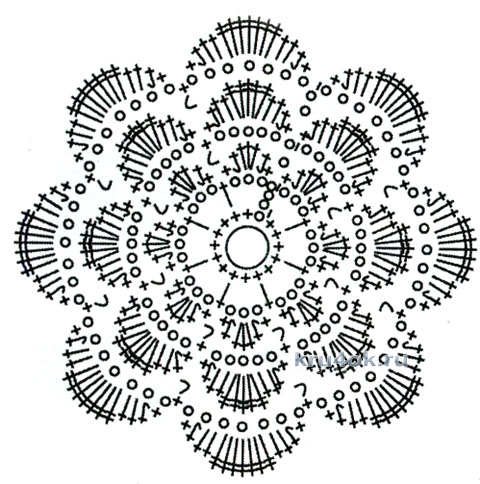 Post author