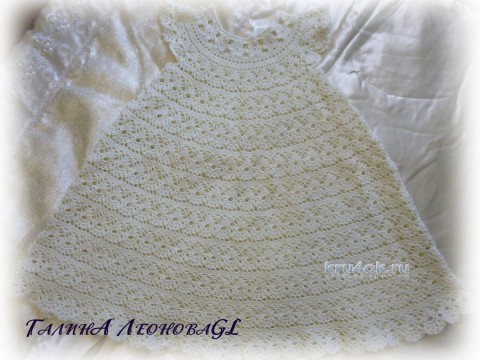 Sundress with a pattern of lilies for the girl. Sundress age 3 years. Materials: yarn Soso (Vita coton) 280гр, hook No. 2.
First, knit flower pattern, I got 16 pieces: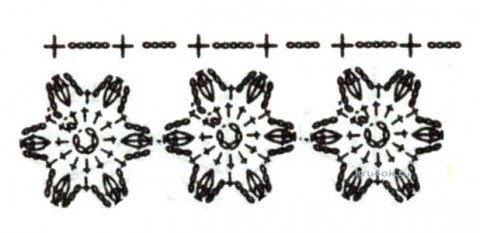 Connect, from the flowers down to knit the yoke. 1ряд - SSN. 2 the number of SSN + VP 3 number of SPEs. Then knit according to the scheme lilies: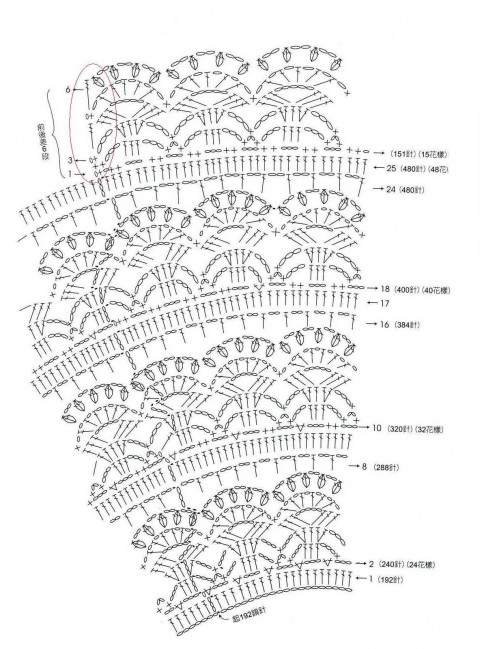 I turned 30 rapport lilies. Share on sleeves 7 rapport, on the front and the back at 8 rapport, rapport is additionally added under the armhole of the sleeve on both sides. Closable in the ring and knit according to the scheme lilies, making uniform allowances. I did 9 rows of lilies. The neck tied SC. The hem and sleeves tied with arches of 3V.p.
Post author