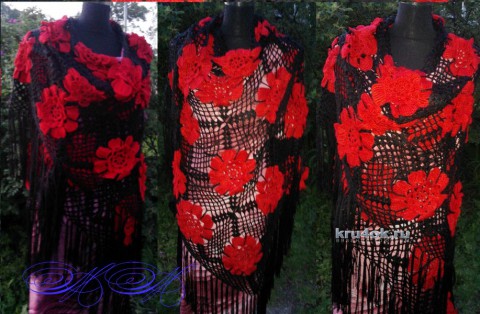 Good day ! I want to introduce you my new shawl "Andalusia". Incredibly beautiful, bright, connected to Spanish style.
Yarn - Semyonovskaya Carolina. 100% acrylic. Weight 450 gr. Yarn consumption - 200 g red 250 grams black. Brush 22 is Connected, see of the 29 motives.
When knitting used this scheme: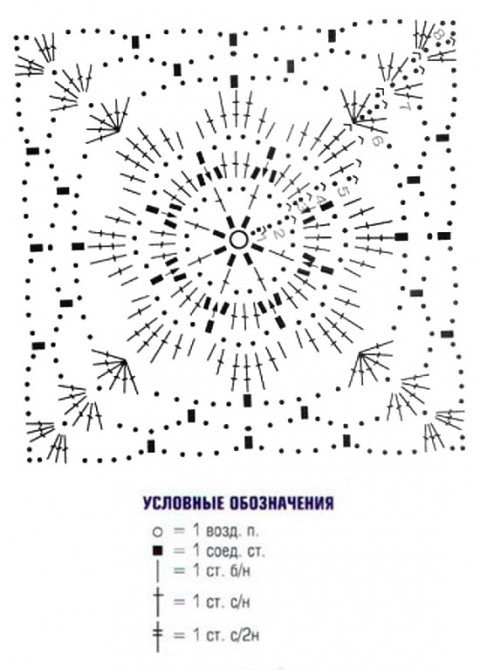 Slightly changed it, adding the extra next to the petals. Petal knit as follows: 10 columns with 4 SC in each petal. In the formation of a square knit 1 column with 4 SC between petals. The size of the motif is easy to increase for more rows. Bulk red flowers decorated in the square shawl give it a unique charm.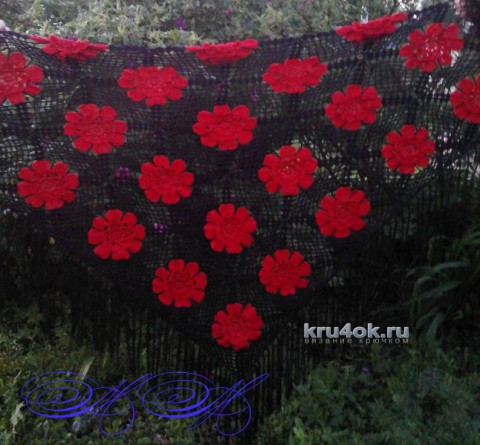 Post author