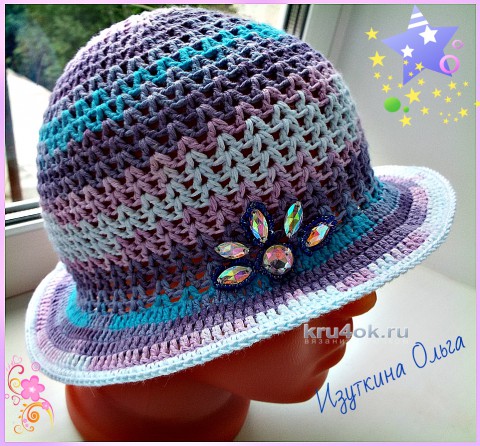 Summer hats and bonnets are connected to the exhaust 48cm (1-3 years) made from 100% cotton Alize Bella batik and Alize Bella, hook No. 2.
In the field of hats for the sustainability of fishing line tied to 2 turns in 1 mm thick. All decorations are securely sewn on. The colors are bright, the sun, the thread does not fade, washable in machine, but hats with a brim to dry in the lying position to the fishing line did not change shape.
The visor of his cap tied firmly stbn in two lines and this is without the aid of a frame.
The pattern of the first hats: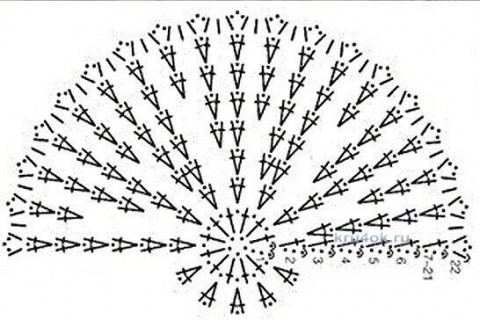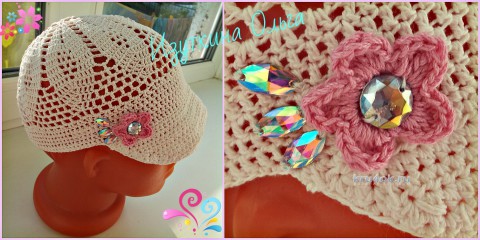 The scheme of knitting:
Scheme caps:
Scheme knitting hats:
The scheme of knitting: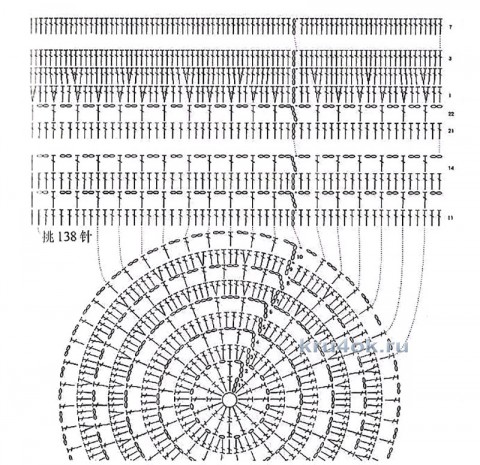 Post author