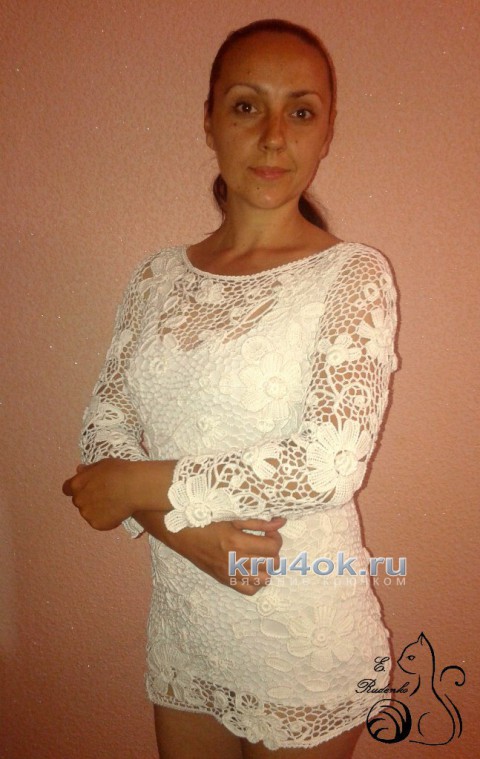 Beach tunic "Temptation". Contacted here's a tunic for a friend's birthday. Made in the technique of Irish lace, the yarn used Arnart Lily, consumption of 44 R-R, 400 gr. ,knitted mesh, and the elements in one thread, a hook №1,3.
As such diagrams, used for knitting video tutorials, something has changed by adding your own. Knitting large and small flowers surround the middle that was closed in the ring chain of 5 EP, further down the spiral knit 70-75 polostevichi, here MK like midway
The petals are knitted in the Tunisian technique for this MK. For the large flower petal did a chain of 10 air. p. + 1 air. p. hoist, for a smaller flower petal did 6+1 air. loop.
Twigs was knitting on these MK 1 and MK2 .
All of the major elements tied crayfish step. Edging knit on this MK . The back of the tunic open, I enclose a few photos of the process of knitting.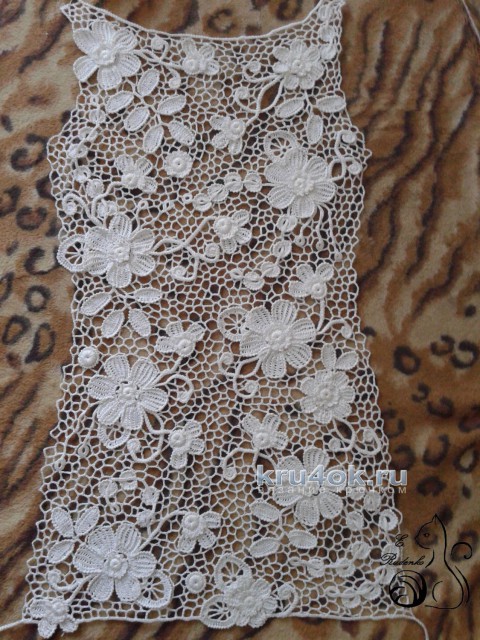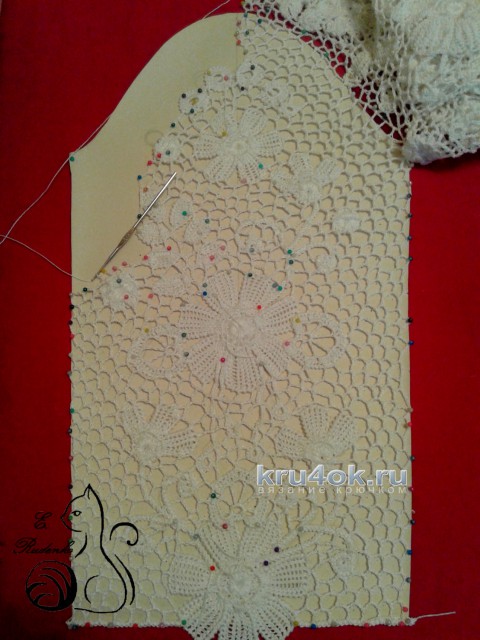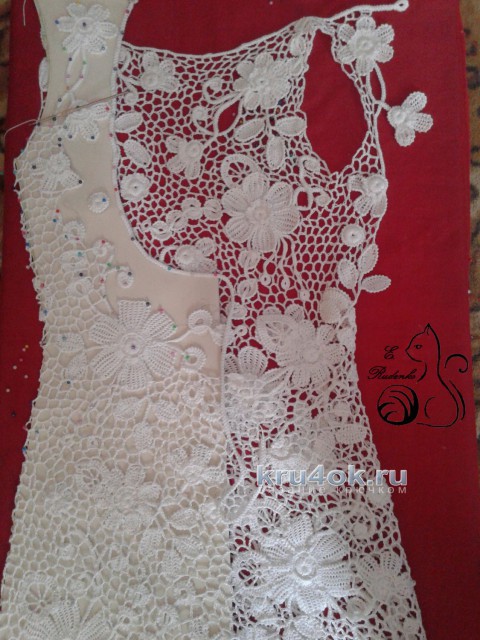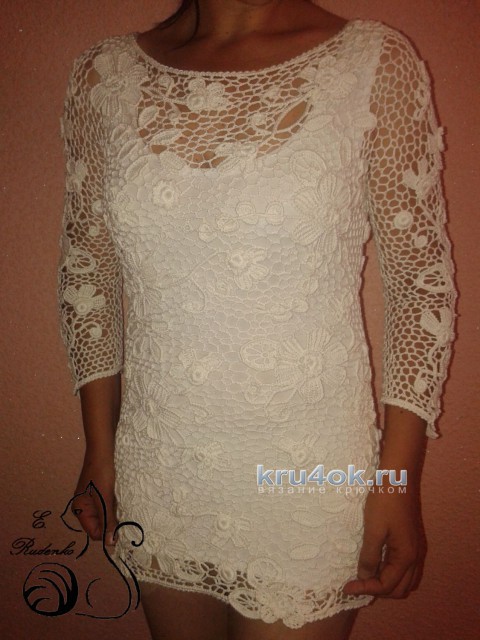 Post author