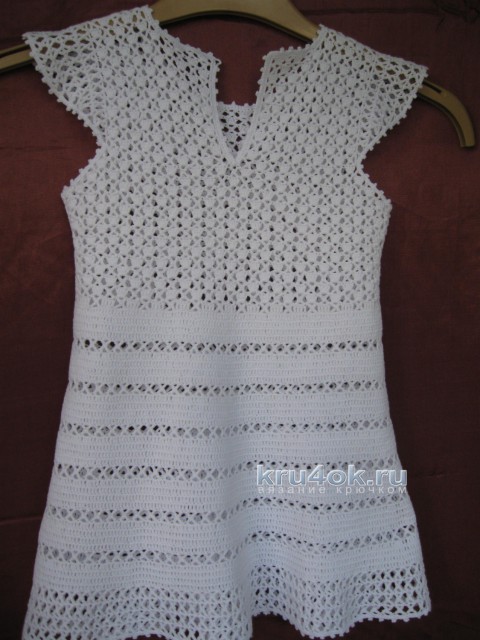 Dress for girls up to 2 years. We used thread "Vivchari" (70% cotton, 30% flax) approx 200 grams(1500 m), crochet hook 1 mm. On the dress (length 48 cm, bust 55 cm) left half skein of yarn (100g).
Dress myself so it can be considered copyrighted. First connect the upper part (from waist up), the front and back pattern separately according to the Scheme 1. Then they sewed and knit the skirt in a circle as the main pattern.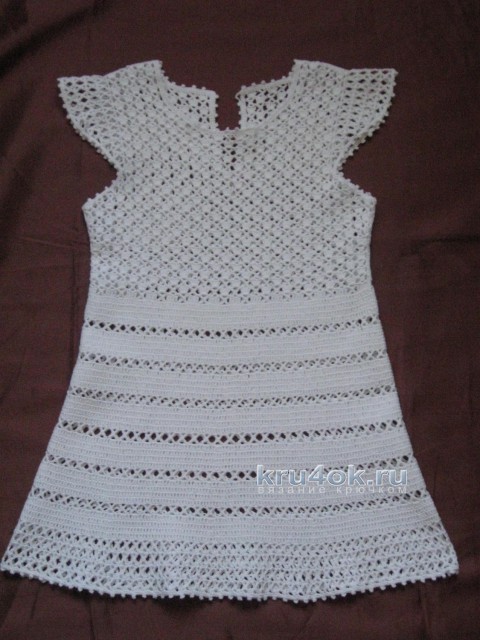 The bottom of the skirt and "wings" tied x-shaped bars according to Scheme 2.
The edges of the dress tied 3 columns without nakida, Picot of 3 loops.
The basic pattern of the skirt:
The number of loops multiple of 4
1,2,3,4-th row of columns with nakida
5th row of x-shaped bars.
Then repeat from the 1st to 5th row.
For the expansion of the skirt in 4 rows of columns with nakida uniformly add 2 (3) column in each row, ie every 5th row is already wider by 8(12) loops.
Scheme crochet dress:
Post author