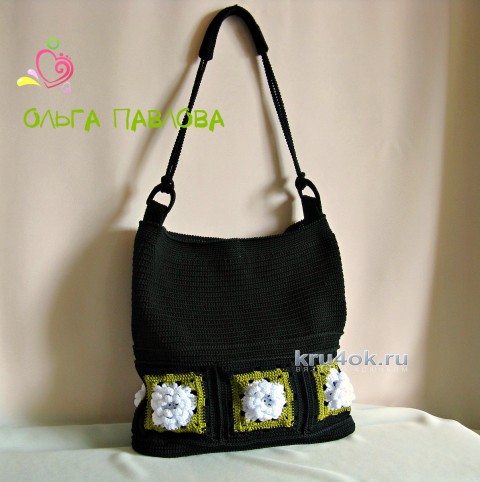 Good day to all! I want to show you my most favorite purse that I wear is not the first summer. At the time, I stumbled upon this model online and immediately fell in love with her! Connected, like all my bags, from the nylon cord, hook № 2.5.
Inside lining with pockets,with snap closure. About nylon cord read more here
The lower part of the bag is knitted out of squares that are connected in fishnet strip, then bag fit columns with nakida. The upper 4 cm to knit columns without nakida. Exquisite pen is on the rings, who also tied around a hook.
Knitting bags you will need to link 3 of the motif according to the scheme. Motifs are used only on the front side of the bag.
The scheme of knitting bag: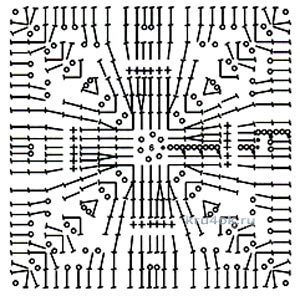 According to the following scheme fit the bottom of the bag and vymazyvaja the flower motifs. Inner petals smaller, outer ones larger.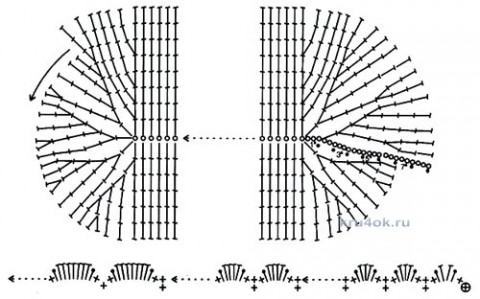 Post author