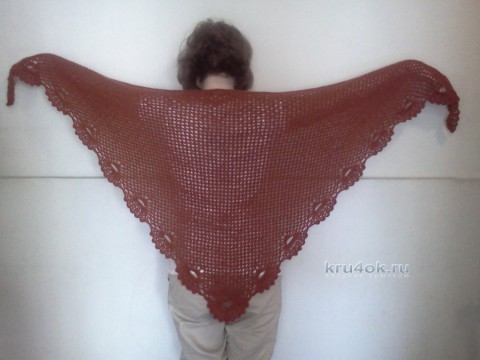 Good day! This shawl Fiesta with festoons. I knit it with acrylic yarn, a hook №4.
The scheme of the shawl I took from the album Svetlana Slizen.
The shawl is knitted in one fabric at the end of each row the work should turn on other side and knit back. Rows should be 54 (55 arches) or 62 (63 arch).
Then tally festoons, rapport consists of 8 arches, the last a number of associated "teeth". The part of the shawl, scallops wrapped the columns with a 2 yo.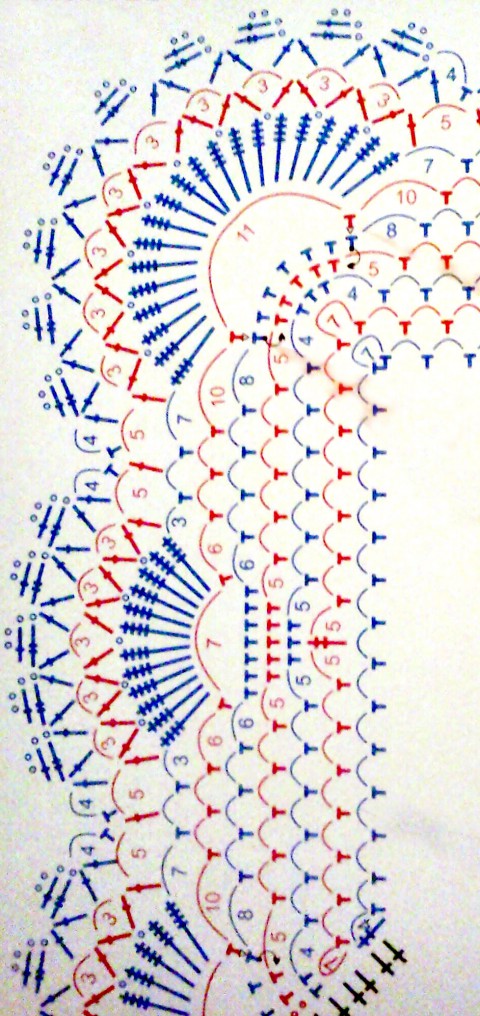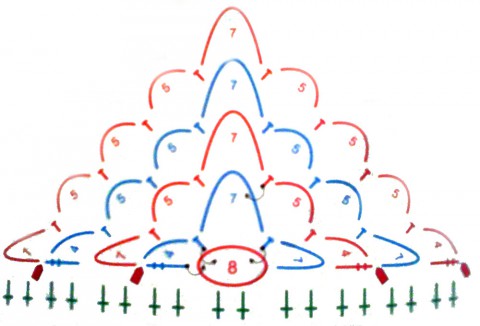 Post author