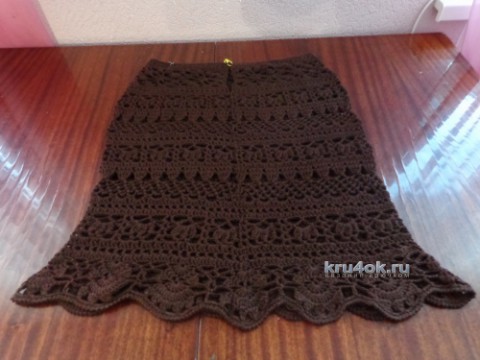 Dear needlewoman! So we meet again. Today I present skirt size 46 from D&G. My creation far from the original. But, you know, what the great masters it is impossible to repeat. Helped me in the work of the wonderful artist Vika Kazakova (https://www.youtube.com/watch?v=rzq06eg1Rds). Without it, I couldn't have done it. Had so many problems!
Knit from yarn Alize Diva in two threads , color 26, lot - 926760, 100 grams, 350 metres. The hook is 3.5 mm. Bought 8 skeins. 3 left with the crumbs. I would like to say about the thread. I really liked the thread: twist, clings, easy fit. It is necessary to consider only what is in the sky. So I did not knit the entire length, and is intuitively shorter. Repeated the pattern 3 times. Wet and dried in size. Length was what I wanted. Otherwise it would have to dissolve to the desired length.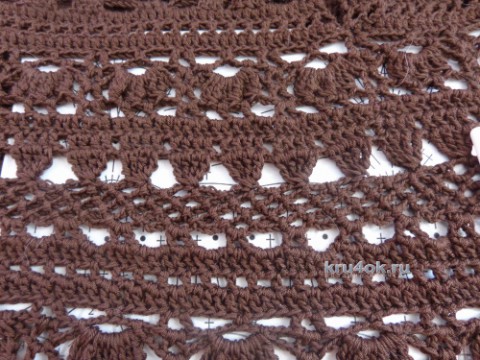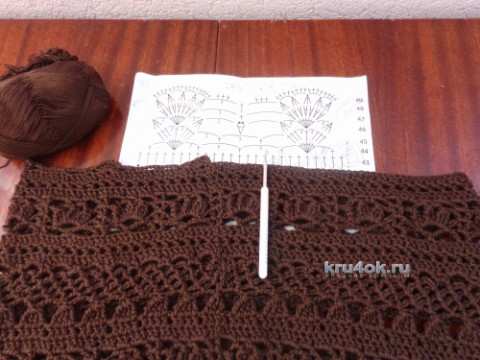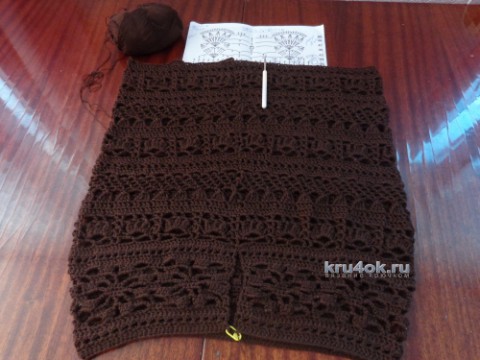 I saw this skirt in the fashion Magazine № 567, however, no schemes. Now nothing is impossible. All found on the Internet, even the performer. Adhere to its recommendations that all turned out. Knit for health! The only recommendation for beginners: you do not spend time in vain , if you follow the tips Wiki Kazakova. With it you can easily and simply tie a skirt. She'll draw a diagram and show you how to knit from the first to the last row.
Important: properly connect about the back seam of the skirt to "not left" not left, not right. I wish You good luck!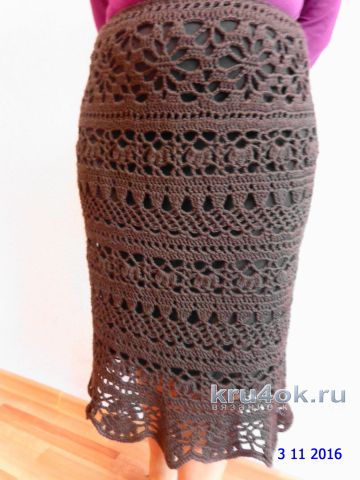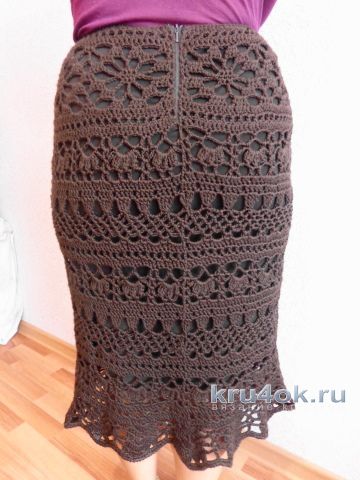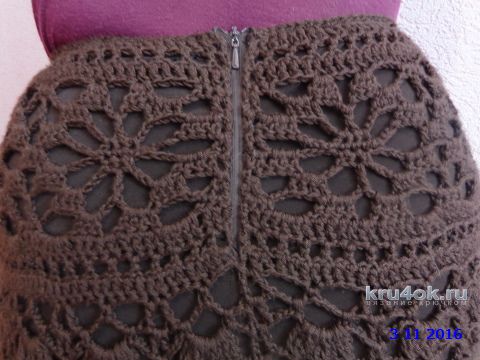 The scheme of knitting skirts:
Post author