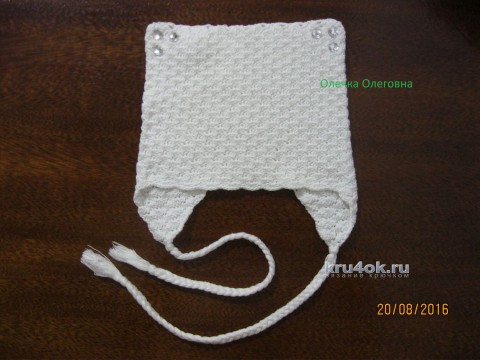 Cap daughter with cat ears crochet. The cap is made of 100% cotton Semyonov LILY 400m/100g, almost the entire Hank left. Used hook № 1,5 to cap tightly turned.
DESCRIPTION BEANIE
1. Recruit a chain of air loops 84 and closable in the ring and continue to knit in a circle under the scheme.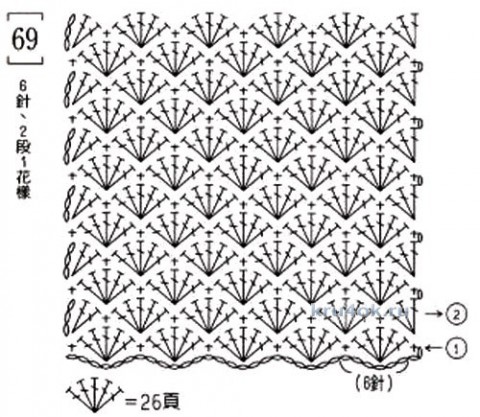 To circular product much not mowed, it should not knit to the top of the loop (in the sample below marked with a black dot), and a little below and to the left in the column (red dot).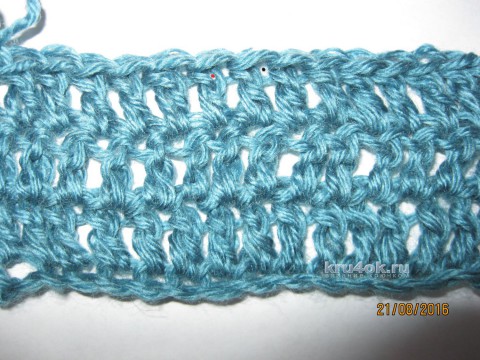 Thus knit 30 rows=16 cm.
2. Knit ears. For the wide enough to start knitting with 4 Verochka.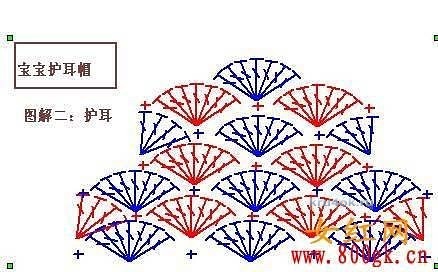 Eyelet knit according to the scheme, but one vierecke not 7 columns with nakida, and 5.
3. At the ends of the ears do zavyazochki. I have this pigtail, but you can choose any other. The top caps are closed by folding together and stitching from the inside. Corners decorate flatback rhinestones. I sewed through 2 layers of articles to mark the outline of the head, well, to cat ears shape kept. Cap ready. And below is my little models )))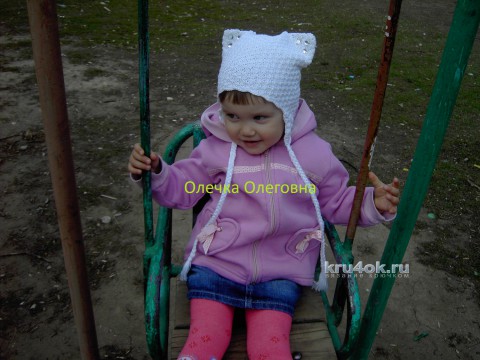 Post author