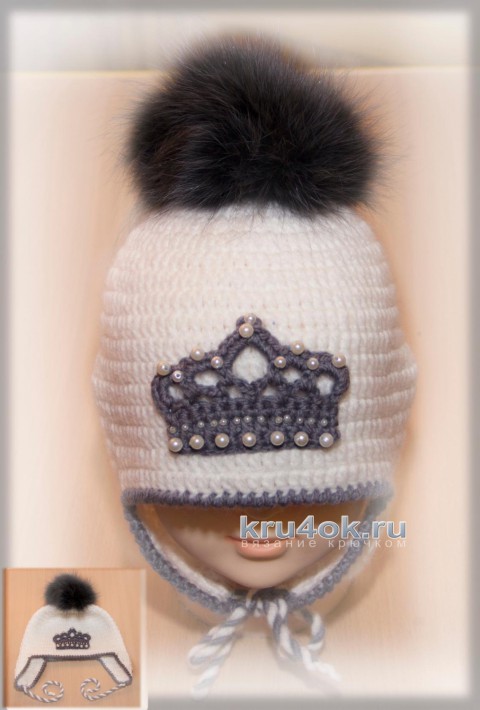 Here is a cute beanie for girls I did.
I knit it out of the threads of "Hope" company Kamteks, 220m\100g, 30% wool,70% acrylic, crochet No. 2.
Description of the cap:
SSN knit according to the scheme with the extra 6 rows, then 1 row without increases and again 1 row with increases. Further, since 9-th row inclusive, knit 9 more rows without increases, and interrupts the thread.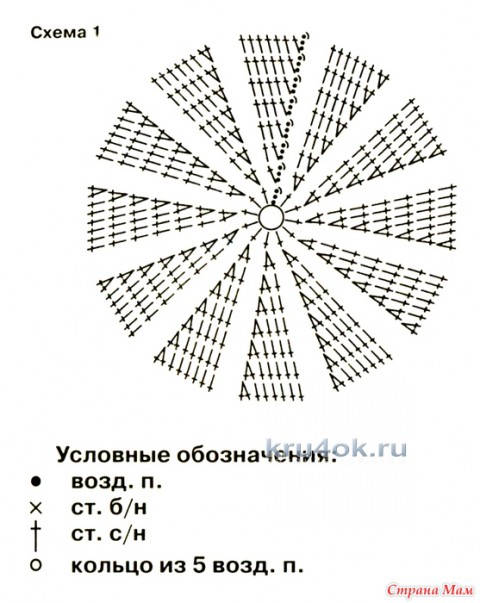 Knit ears. They should be placed more to the rear than the front. Right ear I started with 11 of the loop from the back seam. Knit 16 SSN and an expandable knitting. Prevasive another row, and then begin to make obuvki edges in one loop. Series Obafemi should be 5, and stay has 6 SPES. The thread of the interrupted, symmetrical this "ear" knit the second. To find the loop, from which you will knit you need: 10+16=26, then from the 26th loop, knit the second "ear" similar to the first.
Thread closing, hiding. Take the string of gray and banded cap crayfish step.
Then let us Wysocki. I made them two-tone and to color smoothly curled, I took one of the cut strands with a length of 40 cm two colors gray and white.
Fold them in half individually, then you need between them to connect them as shown in the picture: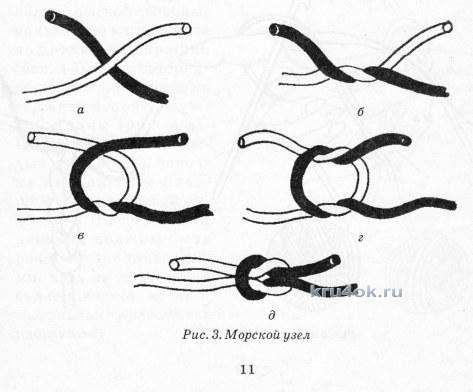 Then begin to twist the ends of the threads in different directions as long as the thread doesn't start to curl with itself. It is important to "bend" thread on the knot, and from there on she spun quickly and smoothly. The tips of the tying thread, do the same on the second watchco. In order to sew them, could be seen the shaggy ends, I knitted two small white circle, and the ends of vasotec hidden under the circle of inner side of ear, sew them firmly.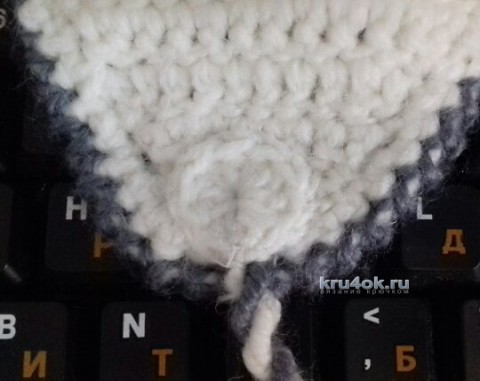 Now, knit the crown under the scheme, (the scheme drew as best I could), sewn to her beads, and her sewn to the cap.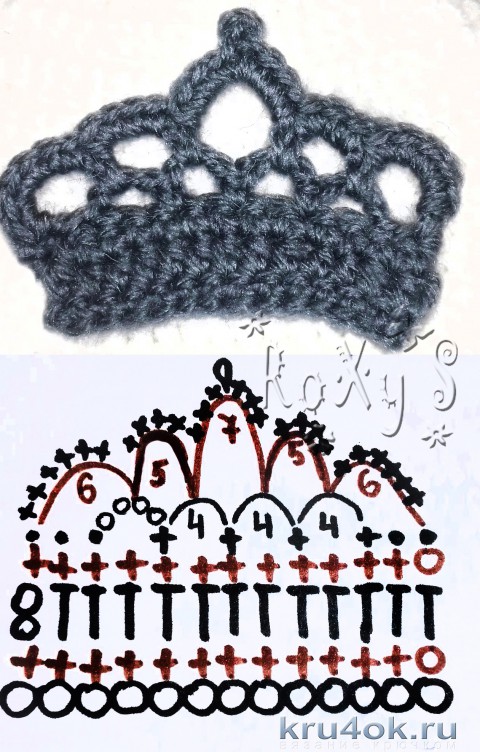 It remains to sew the pompon. I have it made from an old collar from a coat.
Talk a little how to make a pompon from the available fur. Cut out the circle with a utility knife on the opposite side to avoid damaging the fur, sheathed it durable thread stitches in a circle, slightly contractible, filled with hollowfiber or polyester batting, and sew up tight contractible.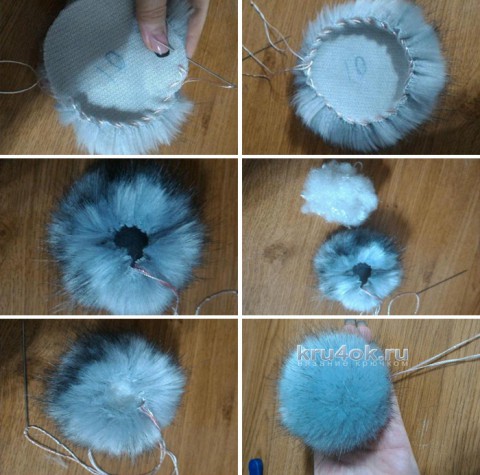 Sewn to the cap and you're done!
Post author