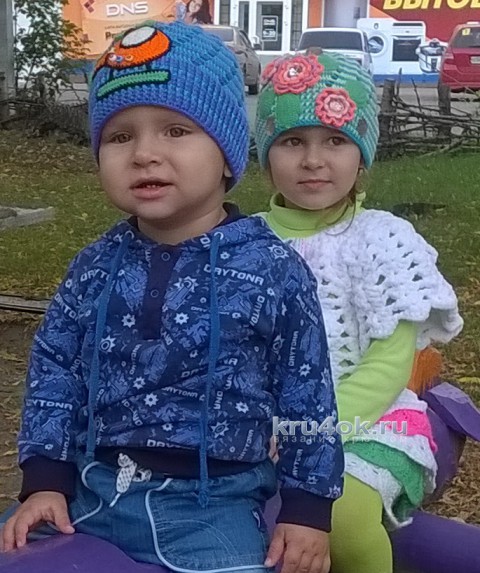 Autumn beanie for children are connected in a circuit. Both caps took about 100g of yarn (Yarn Art jeans 55% cotton, 45% polyacrylic; Pekhorka novelty Children's 100% acrylic), jewelry used the remnants of yarn (acrylic, acrylic with lurex), also sew-on rhinestones and beads with letters. Hook 2,5 mm.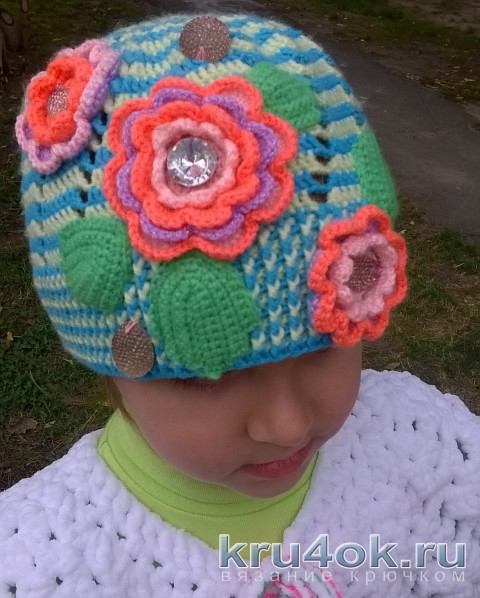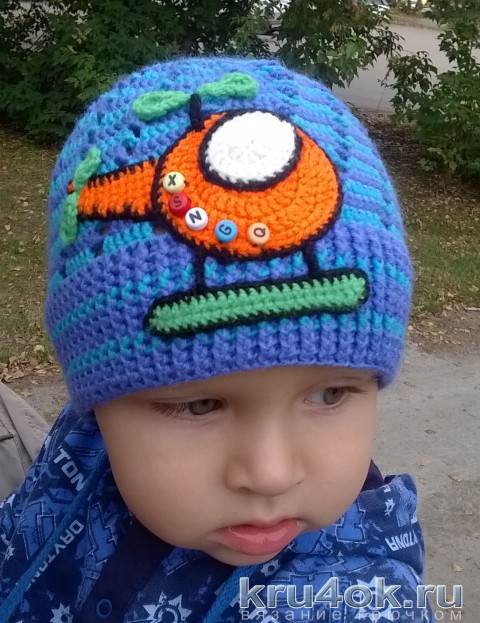 Both hats are crocheted using the same pattern of alternating colors in each row. Under the scheme, starting from the seventh row cap fit without additions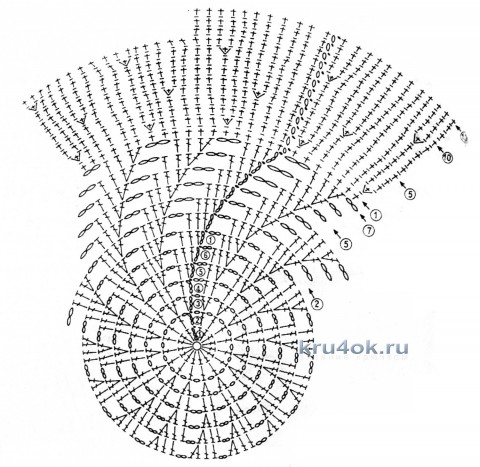 but for my kids it was not enough, so knitting with additions as in the previous rows to the desired diameter. In the ears for greater warmth and better fit hats start knitting elastic band according to the scheme: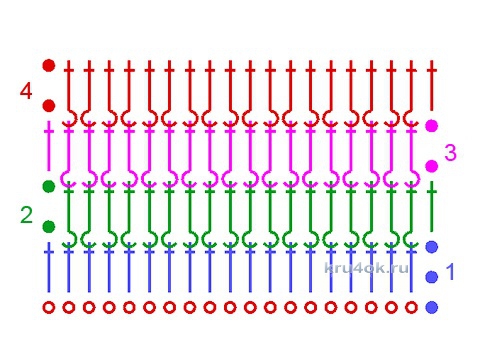 A hat for my daughter decorated surround of flowers and leaves and sew-on rhinestones.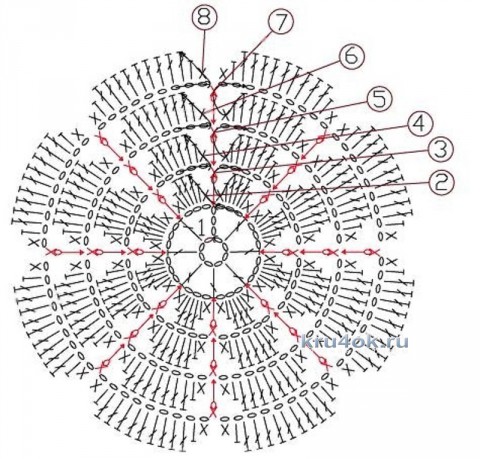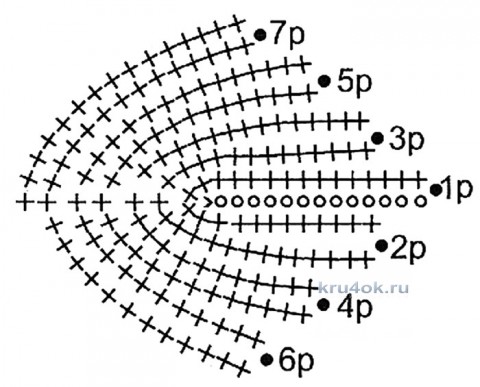 Hat of his son embellished applique, the helicopter was invented, knitting without schemes of separate parts. The helicopter itself is a circle, linked by columns with nakida, in the last row with polostevichi and columns without nakida formed a small recess for the window. The oval window, based on 3 air loop. The tail of the linked columns without nakida with uravneniyami with one hand. Chassis and propeller are connected by columns without nakida, polostevichi and columns with nakida. Circuits are tied with black yarn for the brightness.
Turned out pretty quickly, and kids love it!
Post author