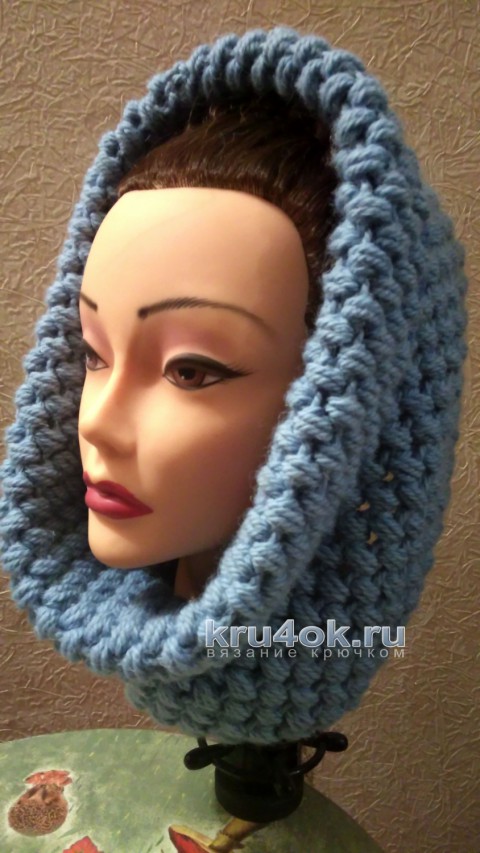 Winter is coming — it's time to think about warm accessories, so necessary in the cold. One of these AIDS to combat the winter cold is or Snood tube scarf/cowl. Worn over a jacket or coat, it warms the throat, holding the hood at the base. If desired, they can cover the head or used as a complement to everyday clothes.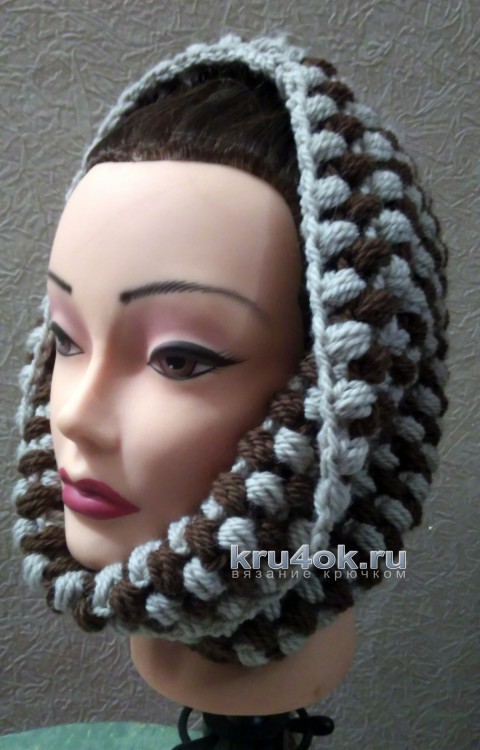 I took the path of least resistance and took up a hook No. 5, and woollen yarn (which took, can't remember, but the yarn was thick, wool like Pekhorka). Pattern also did not split hairs, "bumps", in my opinion, perfect for knitting scarf-tubes: first, the pattern is simple, the fit is quite fast; second, the beautiful pattern and volume; third, when circular knitting is not twisted, merged into a single flat sheet.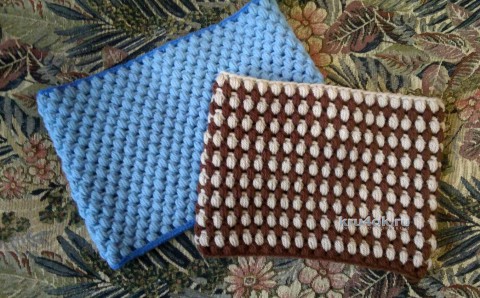 I knitted two necks, one for myself (blue), another for teenage girls (beige and brown). Another plus of the "knobs" — with colors you can experiment in any direction:). The number of the stitches for the first row, individually, was estimated "by eye", adding the thickness of the jacket you want to wear a Snood.
Knitted scarf in a circle (circuit pattern attached). The first row of "knobs" I've been knitting for the upper wall of the loops of the previous row and subsequent rows, knit in a checkerboard pattern, promazyvaya not for the walls of the loops, and the whole air loop. Height is also individually — can be linked for more ranks to be able tuck.
The finished Snood you can tie the bars without nakida thread, matching or contrasting with the main color of the product.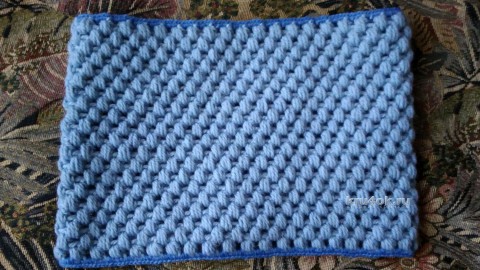 How to knit buttons:

Post author