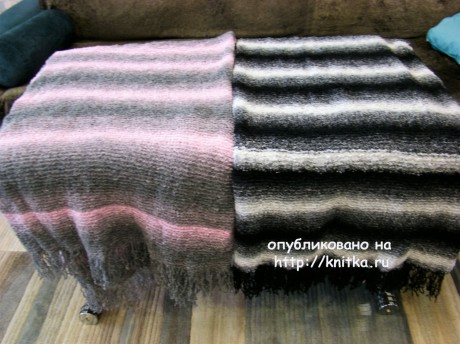 Hello, my dear needlewoman. Decided to share my work. This rug, size approximately 120х180 see such a good blanket to wrap myself in the cool evening in the country, and at home. You can hide lying on the couch.
One of the first defective blankets (broke the density of the knit and plaid twisted) loved our Dachshund. Now she sleeps wrapped up in it. Plaids are connected in a circular 5 mm needles in garter viscous the forward and reverse ranks of boucle yarn Alize Rainbow. Went for 2 Hank 350g/875м. Composition of yarn: 15% Alpaca, 15% wool and 60% acrylic, 10% polyester.
The image is by itself because of the color of the thread. Blankets were more different colors, but they are all like that resterilise. Complaints to the yarn in each Hank has a marriage, a thread connected nodes, that violated the integrity of the picture. You have to be careful and observe the pattern. The same yarn is at NAKO, where there is no marriage at all, and the thread more tightly twisted.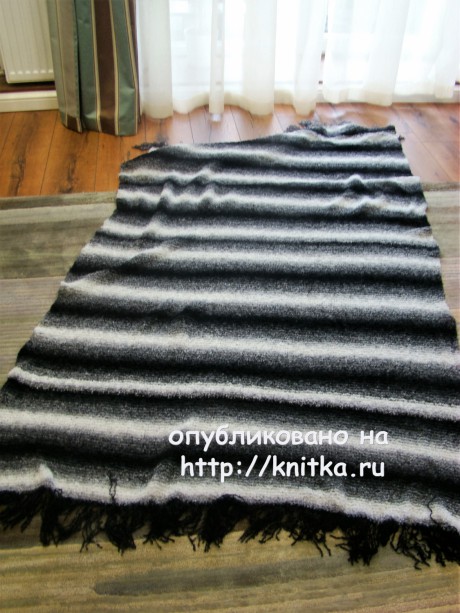 Post author