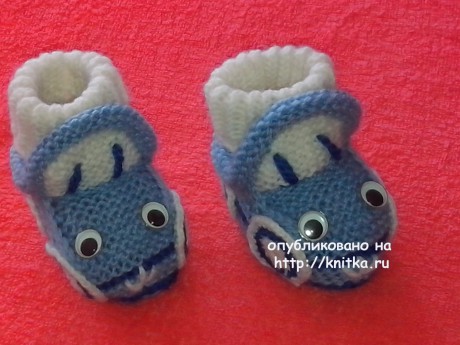 These booties cars were bound for my little grandson when he was several months, this form booties for a boy - just a class.
Description of knitting similar booties on the Internet a lot, but if you want to link, you can use the description here.
The yarn I used three colors, blue, white and Navy blue Semenov Svetlana (100 g - 250 m). used sew-on buttons-eyes, in order not eliminated, still need spokes and a hook for vyvazhivanija wheels.
Booties are knitted with needles of the front rows, the result is garter knit.
Knitted booties for toddlers, step-by-step description
1. Recruited 35 loops of blue yarn (if more leg - 40 loops, then the calculation will change), knit every row facial loops added around the edges and on either side of the Central loop (one loop through the series 3 times, i.e. 6 rows). It turns out 47 of loops.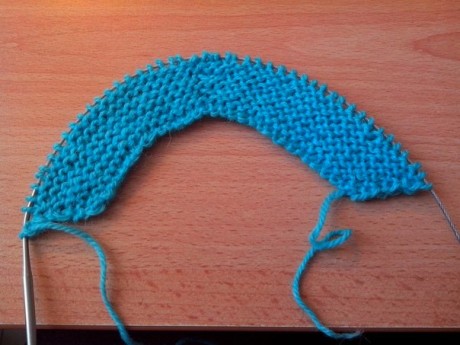 2. Are finished 2 rows garter knit (front loops) in white.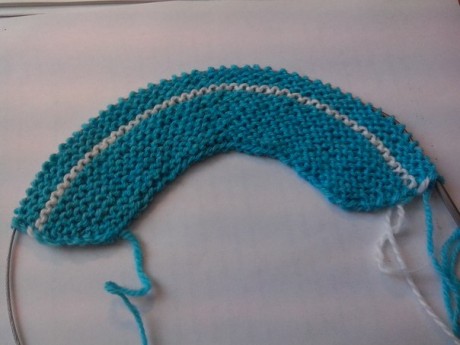 3. Next 6 rows of the front loops in blue.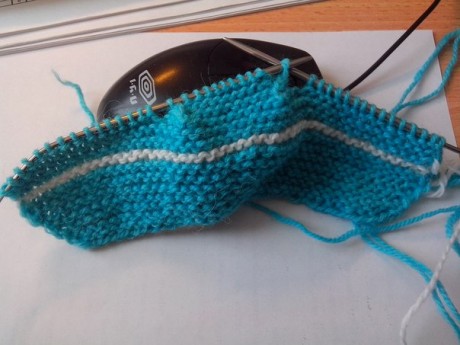 4. Vivasyan toe booties, this is the same principle as vyvazhivanie heel: 18 loops are finished, then another 10, and eleventh loop knit with the following of 18. Turn work. Knit so, while the edges will be 11 loops.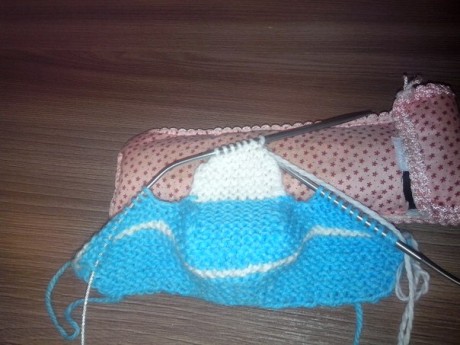 5. Knit "windshield" of the car white thread on medium 11 loops, i.e. a side 11 of the loops do not touch. Knit 10 rows of garter viscous, then diminish to rounding "glass", 1 hinge with both sides. Must stay a total of 7 loops, and knit in will be a total of 14 rows.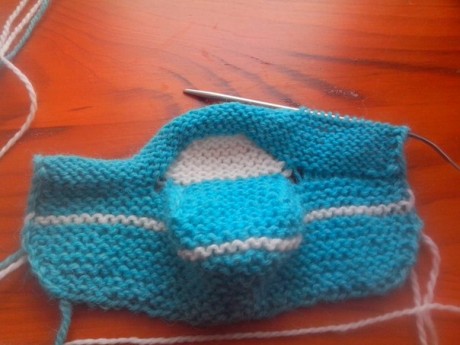 6. Now back to pending hinge 11 side: 11 proative side loops dialed on the edge of the "glass" on the one hand 7 loops, 7 loops open, which remained after rounding "glass", 7 loops on the edge of "glass" on the other side and 11 side loops on the other side. And now knit about 6 rows of purl stitch to rolica, not tight closing loop, rulik himself screwed.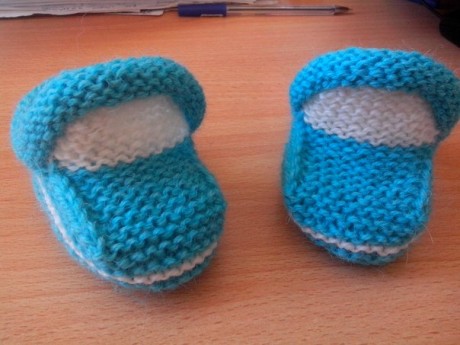 7. Further vivasyan lapel white thread-like socks, elastic 1x1. With this customer's booty would be great to stand on the leg, and the baby's leg will be warm. Recruited to turn-on the reverse side booties lower edge 33 of the loop, knit 12-14 cm, close the loop.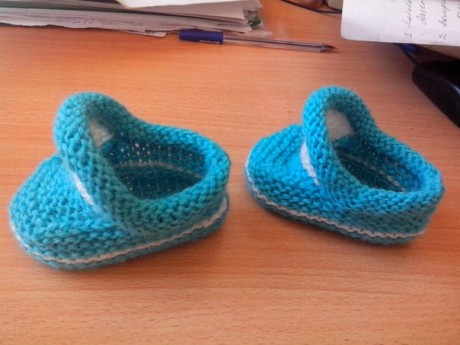 8. Sew a's booty.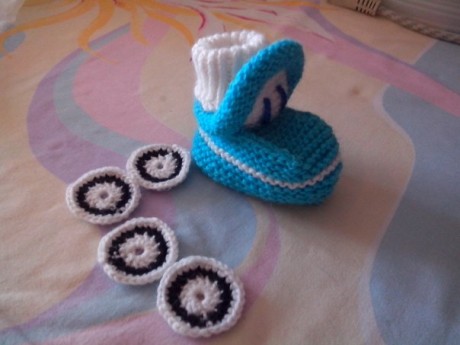 9. Start processing: vivasyan hook 8 of the same wheels that are sewn; embroider wipers, grille sewn eyes. All!
Post author